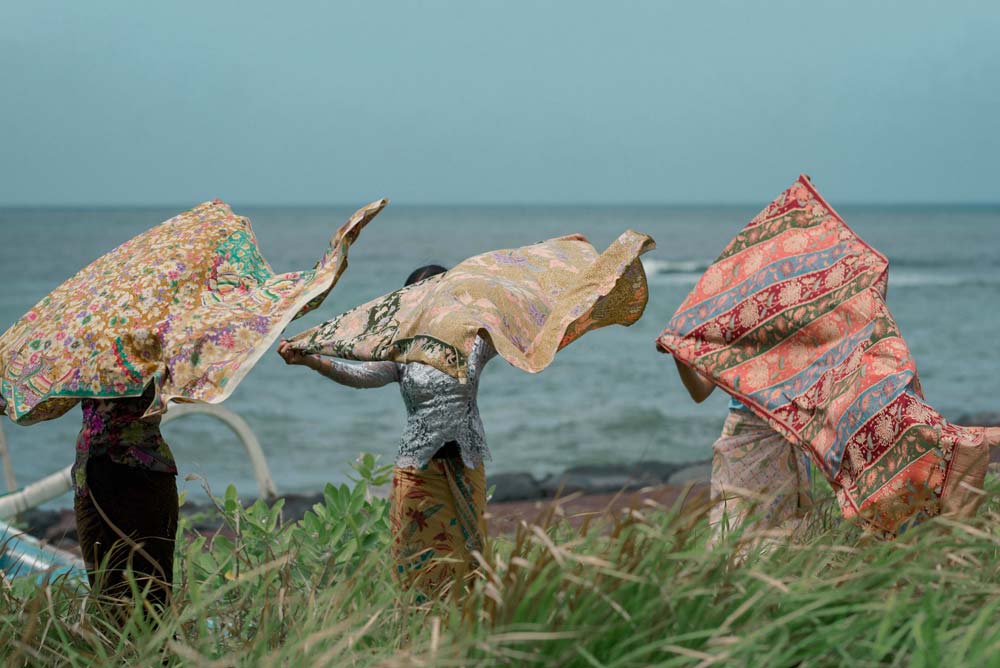 From 17 June to 30 September, Masa Masa will host an exhibition of exquisite 'batik pesisiran', or coastal batik, from the archives of Pithecanthropus Bali. Featuring batik collections more than 100 years old, 'Pasang Surut' focuses on the textile's history and development in north Java, intertwined with the socio-cultural changes of the area at the time.
Throughout Indonesian history, Java's northern coast has been the subject of much upheaval and change. It's port cities were centres of development, and as hubs of trade and travel, transformed into economic, political and even cultural polities.
Thus, Pasang Surut (translated as 'Ebb and Flow') tells the story of batik finding its colourful expression during these transformative periods, and the intertwining of various cultures that have impacted the batik found in this region.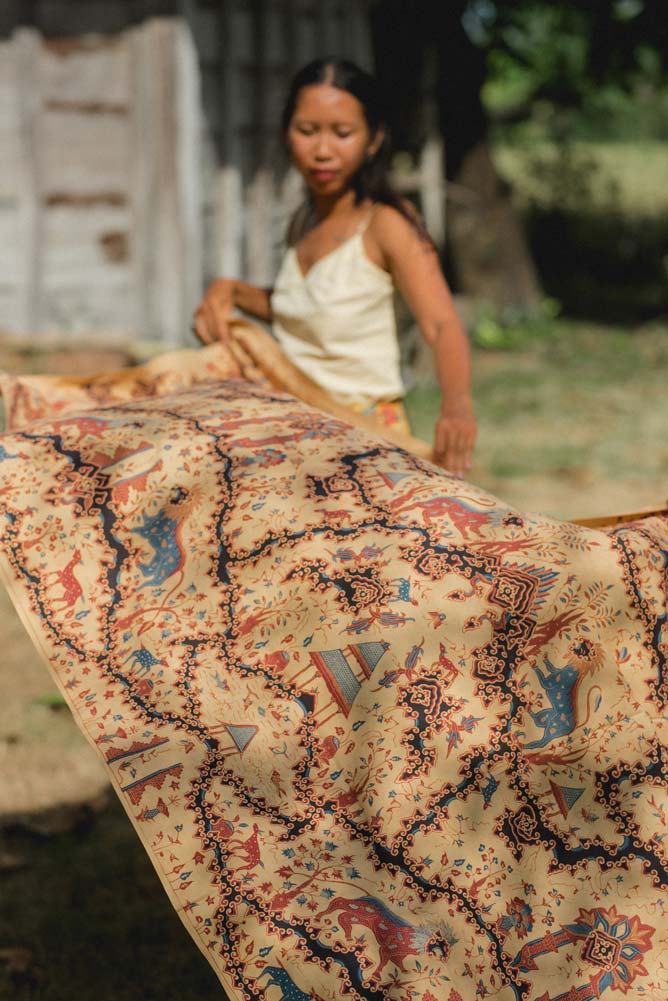 Chapter 1 of Pasang Surut (17 June – 5 August) presents batik from Cirebon and Pekalongan, which have been defined by a variety of influences, including Islamic, Hindu, Indian, Peranakan, Japanese and European cultures. Titled 'Awang, Tanah, Laut' (Sky, Land, Sea), the exhibited textiles feature vibrant patterns of mythical animals (phoenix and buraq), to nature (chrysanthemums and peonies) and the Java Sea (algae, rocks, ocean), these will be on display alongside accessories and home wares from 1920s-1960s.
Chapter 2 (12 August – 30 September) features Jenggala (the forest) and Segara (the water) elements. 
Don't miss the Opening Night of Pasang Surut, on 17 June 2023, starting at 6pm, which will feature a special performance by Bumi Bajra and tunes by Seabass. Apart from the batik exhibition, Pithecanthropus and Masa Masa will also offer a series of workshops every Saturday.
Pithecanthropus is a Bali-born fashion brand inspired by antique textiles across Indonesia, founded 33 years ago; and Masa Masa is a restaurant, gallery and cultural hub in Ketewel, housed in two 200-year-old wooden houses.
Follow @masamasabali to stay in the loop with all the exhibition events and happenings. 
Masa Masa
Jl. Subak Telaga I No.9, Ketewel 
+62 819 4630 5122
@masamasabali