Tucked amidst the magical atmosphere of Ubud, Alchemy Yoga and Meditation Center (AYMC) channels the energy of its verdant forest surroundings through a comfortable green space that is committed to endorsing the well-being of all who enter.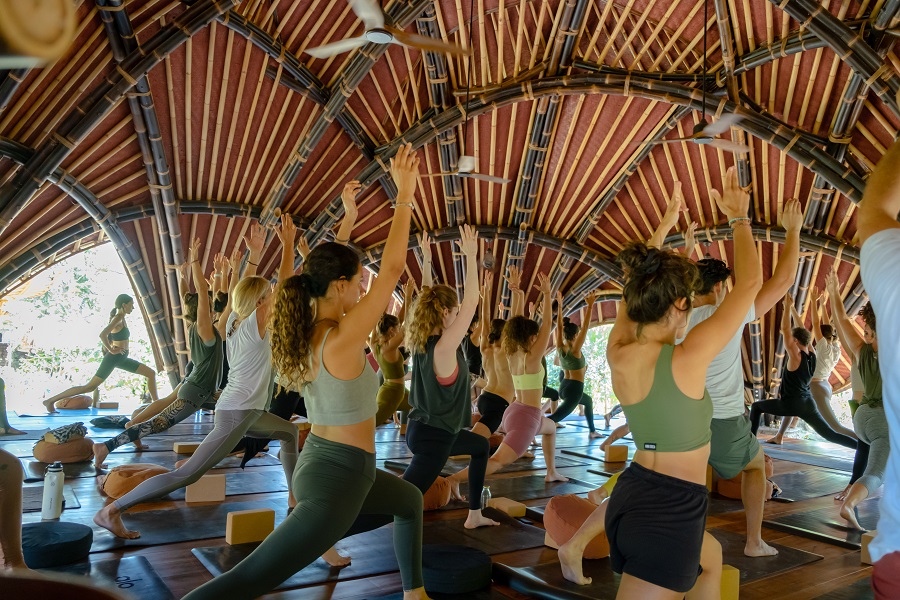 As the latest addition to Ubud's yoga industry, this yoga sanctuary offers a vast range of services to visitors, from yoga classes for all levels to meditation, sound healing and holistic wellness. At Alchemy Yoga and Mediation Center, the instructors are highly certified within industry standards, and deeply immersed in their practice and craft to ensure students enjoy a memorable experience.
The offerings at AYMC feature a variety of class types, events, workshops, and immersions, as well as yoga and meditation teacher training, to assist students wherever they are in their journey. On top of the regular meditation and pranayama classes, and asana-based practices, students can broaden their skills with other yogic practices such as mantra, mudra, pranayama, dharana, dhyana, bhāvanā, kriya, laya, and puja.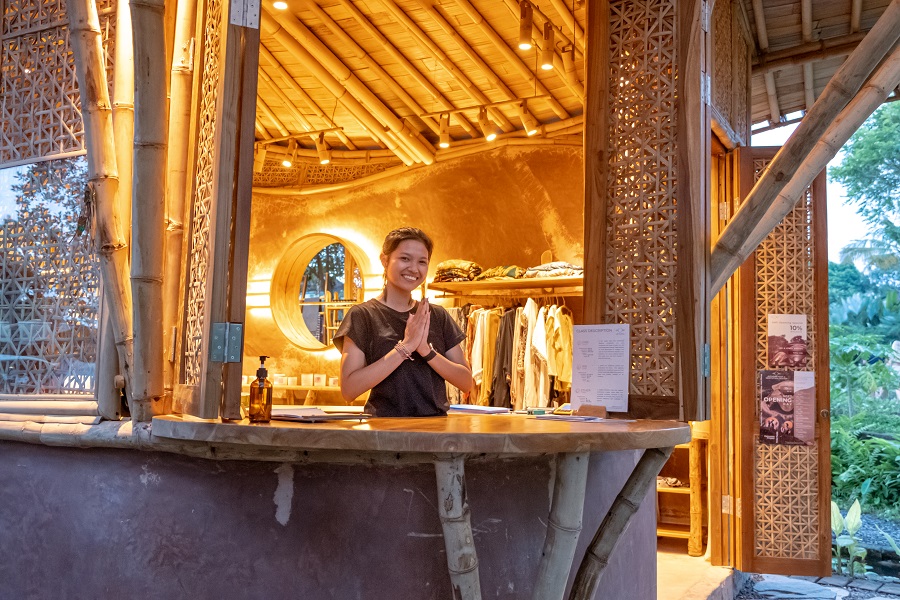 AYMC is a unique yoga haven in which their daily classes are connected to elements of earth, water, fire, ether and karma, classes with a sequence that is distinct to the establishment. Each class type delivers students with a distinctive approach to the practice, suitable at different times for different experience levels, daily energy or personal preference.
Earth: Classes linked to earth highlight the balance between standing and floor poses to help develop strength, stability and range of motion. Postures are held for longer periods of time, allowing the chance to explore appropriate alignment and breath, whilst challenging stamina. These classes are suitable for yoga beginners and adept yogis.
Water: The water classes explore the human body in a flow of movement, weaving together sequences of postures connected with the breath, in order to help build strength, coordination and focus. This class is suitable for experienced yogis.
Fire: This class helps build internal heat through strong and challenging postures and repetitive movements, highlighting arm balancing postures and core work in these practices. This class is suitable for students who seek strong physical practice to dive deeper into themselves.
Air: Classes linked to the element of air emphasises the breath and gentle restorative postures. Often supported with props with long periods of time in each posture to allow the flow of bodily sensations via the waves of breath. This class is appropriate for beginners and experienced students.
Ether: Ether classes explore the subtle realms through meditation, breath, mantra and kriya, allowing students to sit in stillness and experience a deep dive into the Self. This practice is suitable for beginners and adepts.
Krama: The krama practice is a unique set sequence at AYMC, designed to provide students with a physically and mentally well-balanced practice, addressing the needs of the modern practitioner. The sequence of postures is always the same, allowing the chance to learn through repetition and develop both the confidence as well as the physical abilities to eventually explore a more dynamic postural practice. Suitable for those new to yoga and experienced students.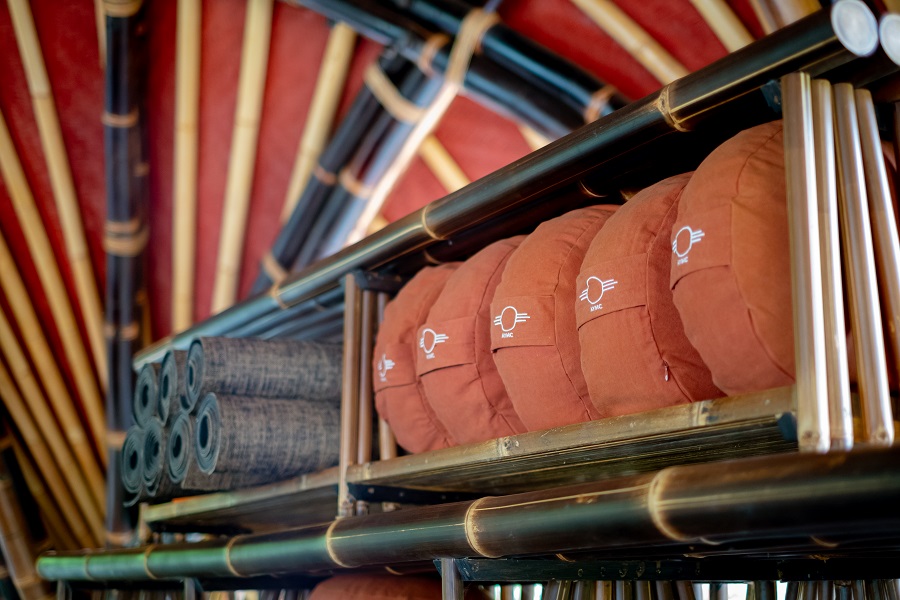 In addition to the classes, training and community events offered, AYMC also presents diverse events in collaboration with notable yogis, teachers and performances, including Ecstatic Dance, Gong Ceremony, Shamanic Breathwork, Kirtan or singing Sanskrit mantras, Qi Gong, Mantra Practice and inspirational talks.
AYMC also provides education for teachers and a comprehensive yoga training programme through their 1,000-hour teaching curriculum. The 1,000-hour Alchemical Path begins with the Alchemy Yoga 200-Hour Teach Training programme, an intensive 4-week transformational Yoga Teacher Training constructed to give people the foundational tools required to teach yoga. The path carries on with over 800 hours of additional training, modules and immersions, aimed to aid teachers to broaden their knowledge and skills. The Alchemical Path also includes a one-of-a-kind 50 and 100-hour training, the Earth Module, that doesn't spend any time exploring the skills to teach, but instead gives students the opportunity to fully immerse into the practices and understandings of Tantra and Yoga.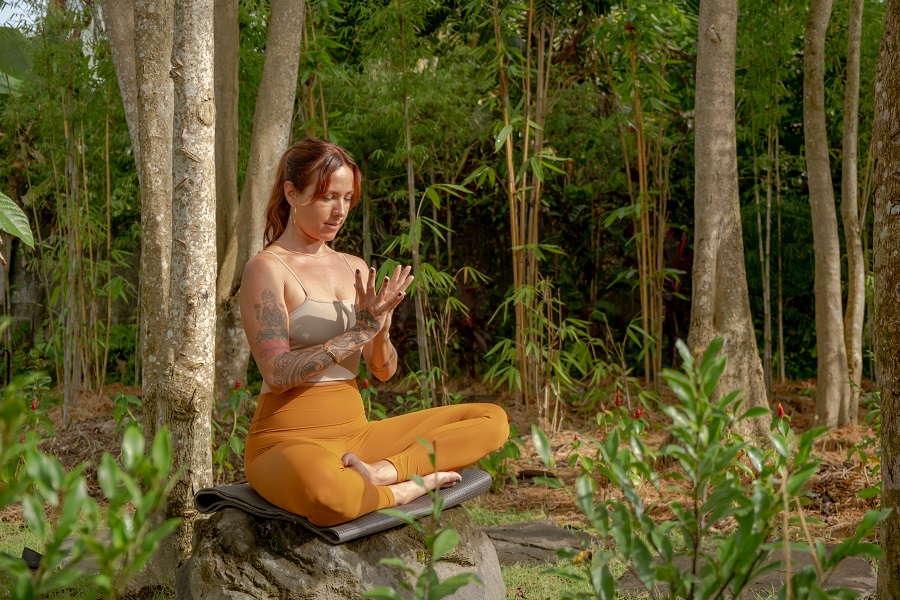 For more information about Alchemy Yoga and Meditation Center, or to sign up for a class, visit alchemyyogacenter.com  or WhatsApp +62 812 2837 5036.
Alchemy Yoga and Meditation Center
Jalan Penestanan Kelod No. 75, Penestanan Ubud
+62 812 2837 5036
info@aymcbali.com
alchemyyogacenter.com