Today is the day! I will finally explore one of 7 Natural Wonders of the World and UNESCO World Heritage Site –  Komodo national park and it"s surroundings!
Yesterday I came to Labuan Bajo, which is just 1 hour flight from Bali. It's a small city and a gateway to explore the Komodo National park. The tourist part of the city is filled with hotels and small travel agencies, where I have bought a tour to explore the Komodo National park by boat.
Night brought me a stunning sunset, one of the most beautiful I ever saw.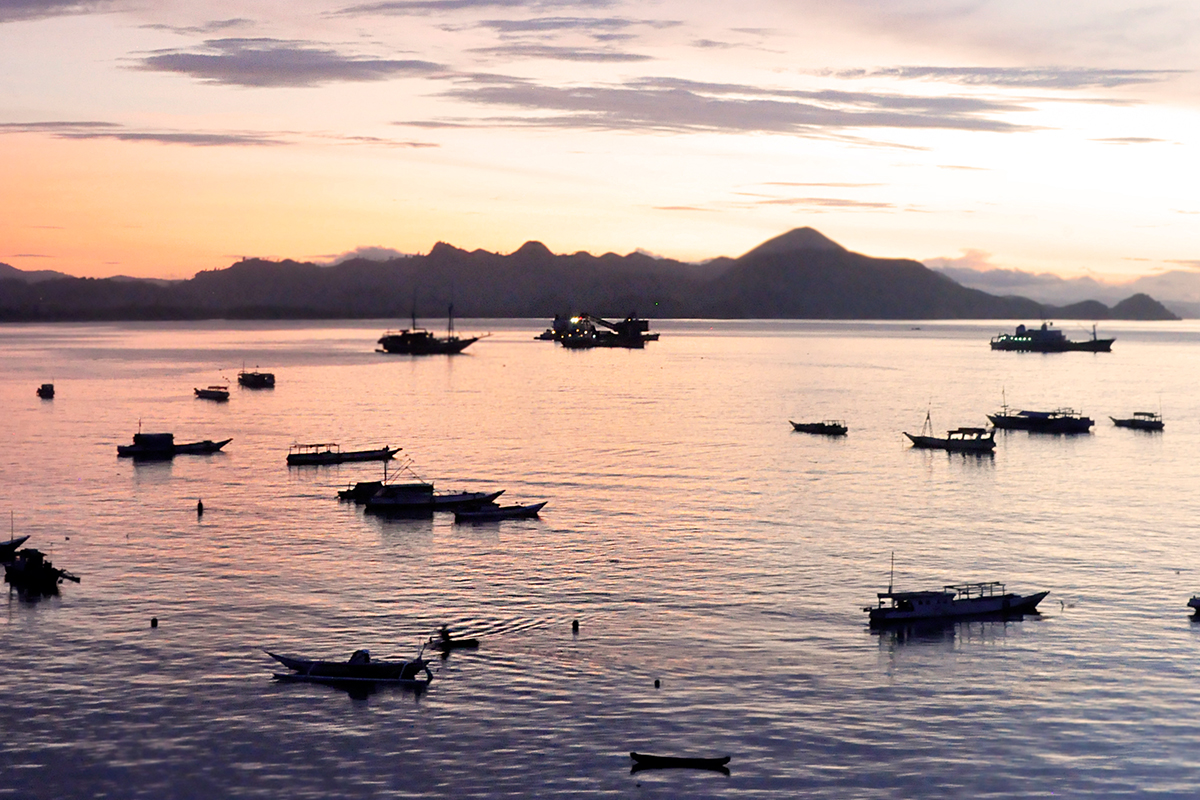 Image by: Alex Block
After admiring it, I went to bed as I have to wake up very early to make the most of my day at one of the most beautiful places in the World!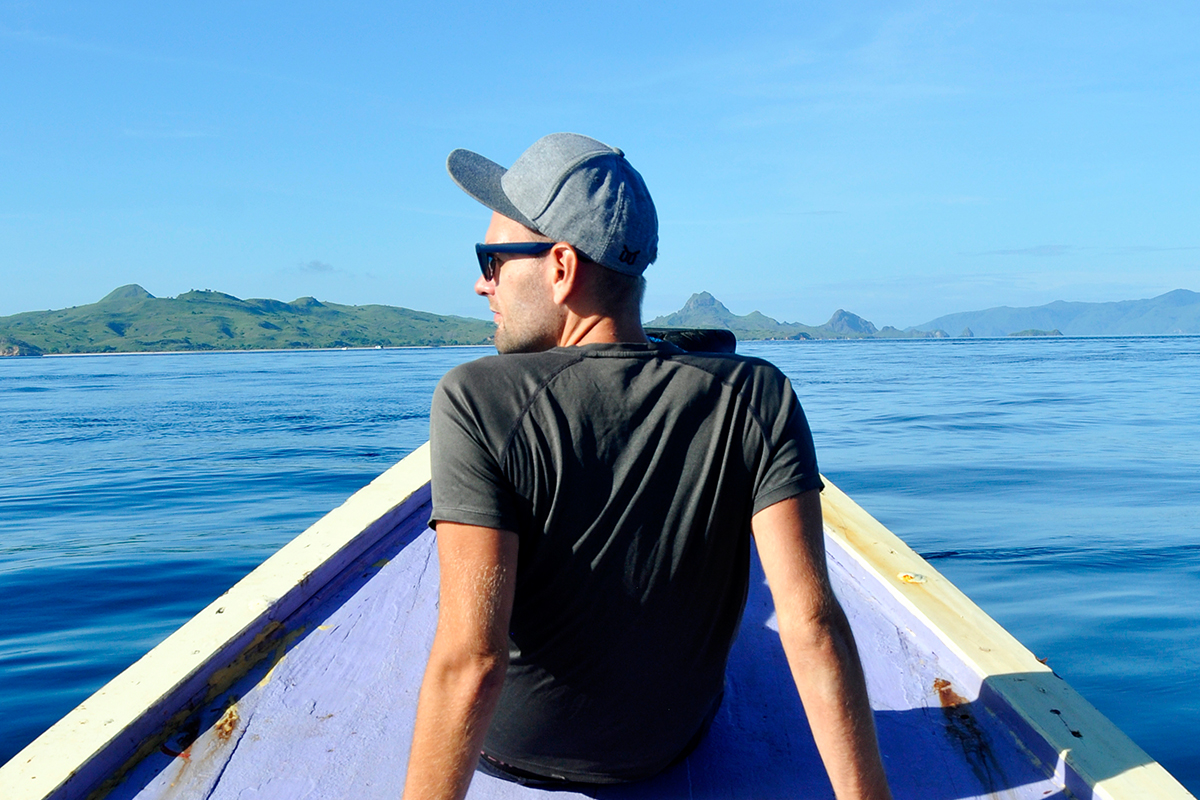 Image by: Alex Block
My boat has started at 5-30am from the harbor, so I had a chance to enjoy calm and beautiful sunrise while sailing to our first stop with a cup of coffee in my hands. I am lucky: we got the beautiful weather and clear blue sky!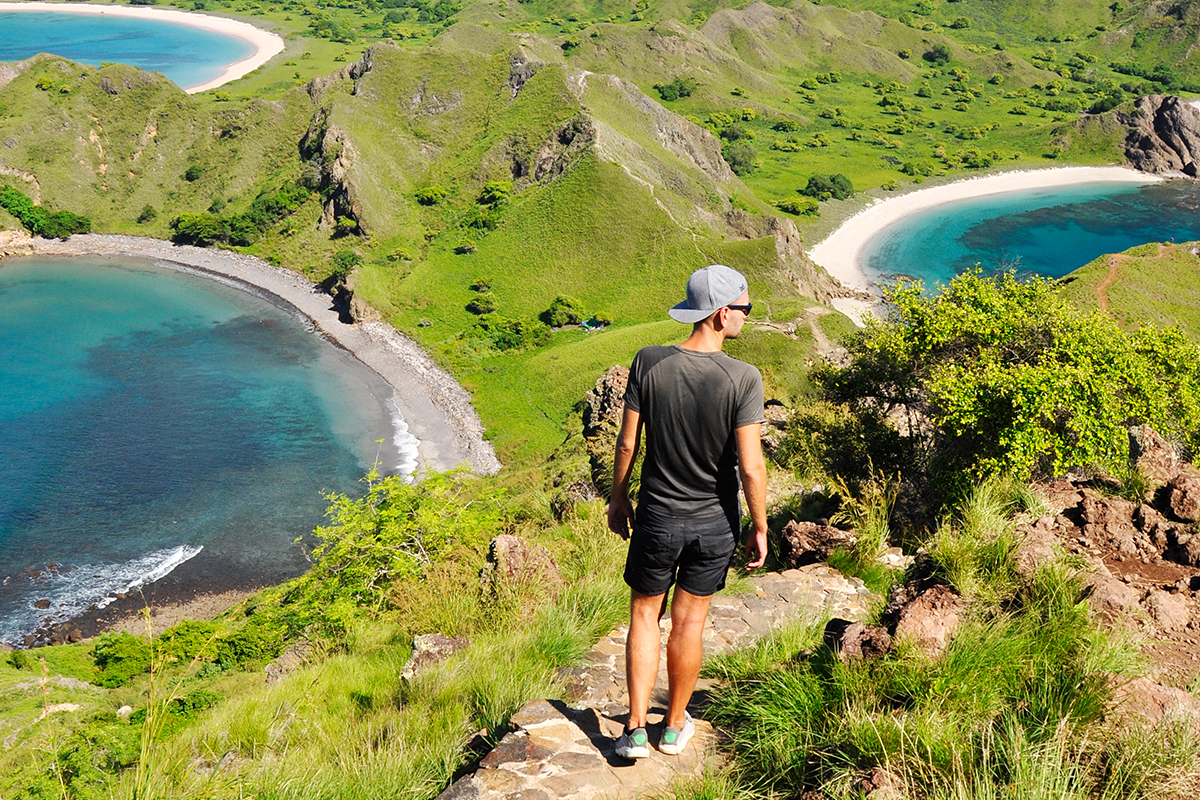 Image by: Alex Block
In 3 hours we get to Padar island, probably the most picturesque place in Komodo national park.
It completely inhabited island with one of the most beautiful views from the top in the World. Short hiking to the hill (maybe 15-20 minutes if you are fit) and I made it to amazing spot with the view to 3 stunning beaches around! That's a mind-blowing view!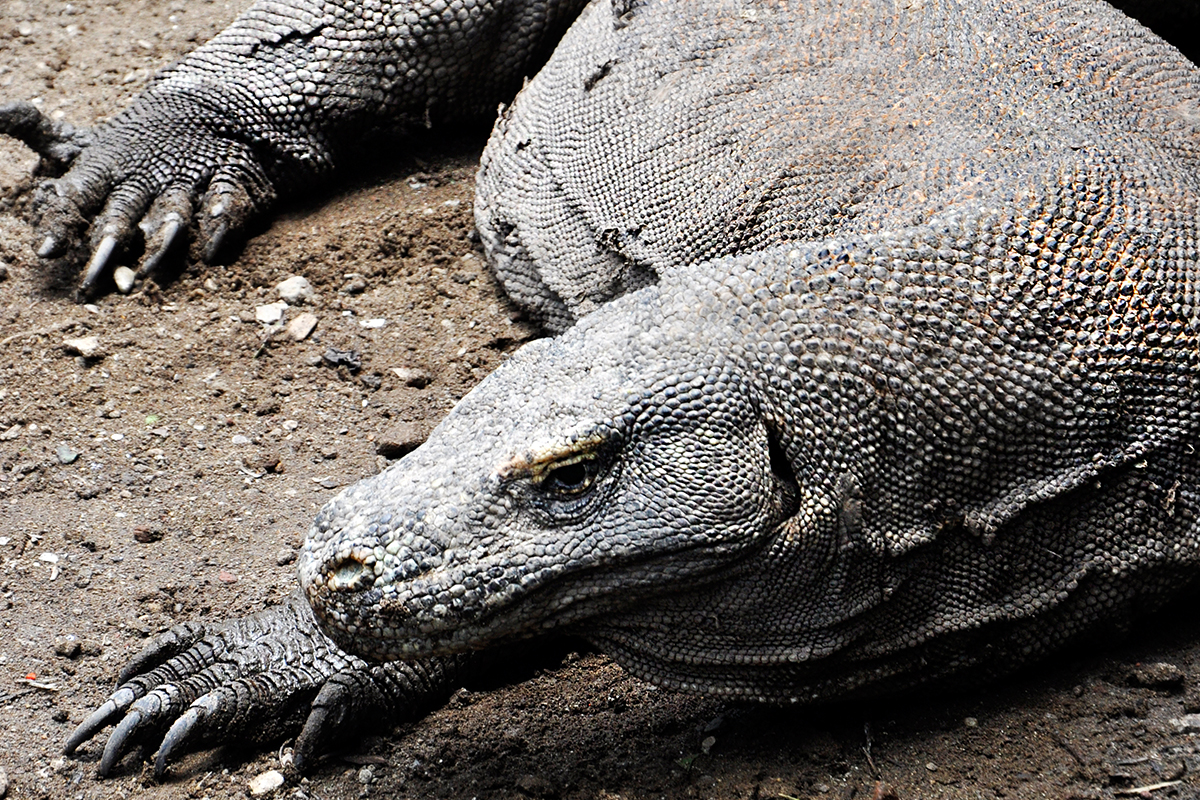 Image by: Alex Block
Next stop – Rinca island. It is part of Komodo park and one of 2 places in the world where you can meet Komodo dragons (the second place is Komodo island itself). For safety, you have to go with the guide, who is there to help you find dragons and make sure you are safe.
We are lucky as we meet 7 dragons during our visit including a small baby dragon. Really dangerous and big creatures, though I felt completely safe even while making this classical picture!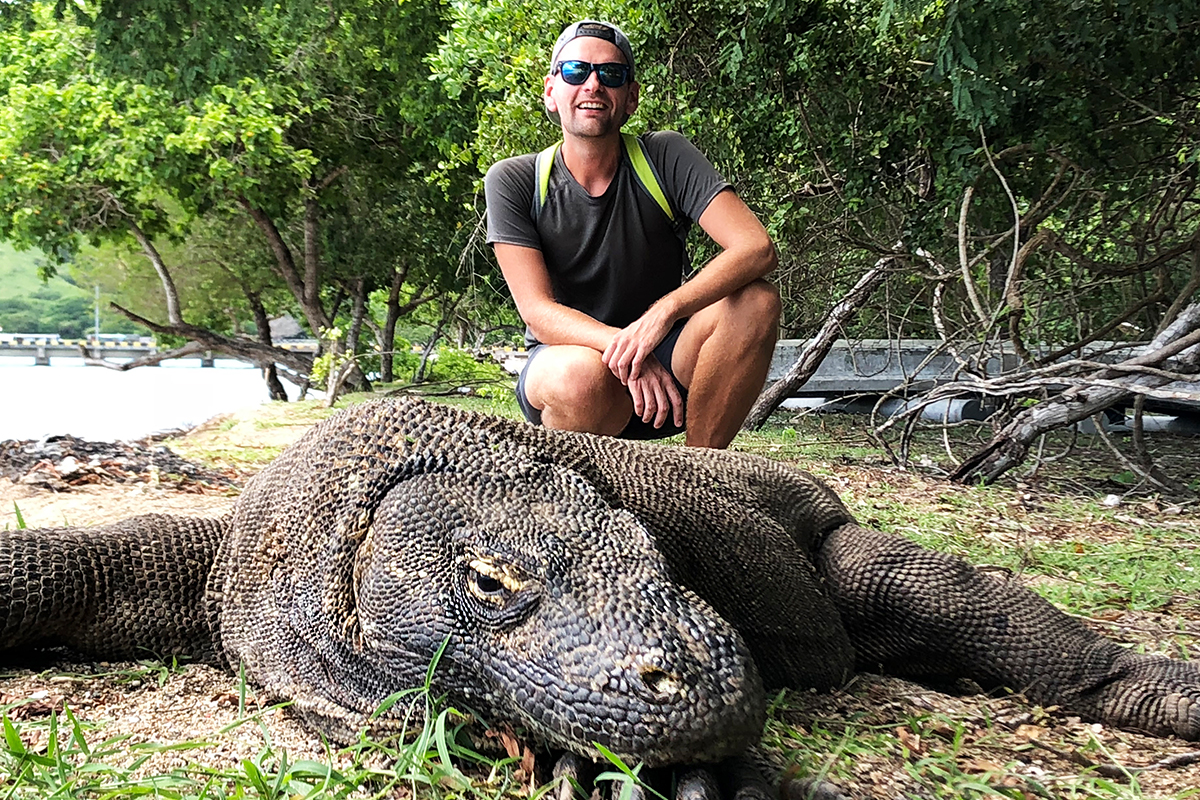 Image by: Alex Block
Time to swim! Our next stop was a beautiful Pink beach with amazing crystal clear blue water, where even without swimming, you can see the corals. We took a small «taxi», which brought us to the beach. The Pink beach itself is a dream. Apart from us, there was no one else there, so we had fun swimming, enjoying the natural calm beach with the real pink sand!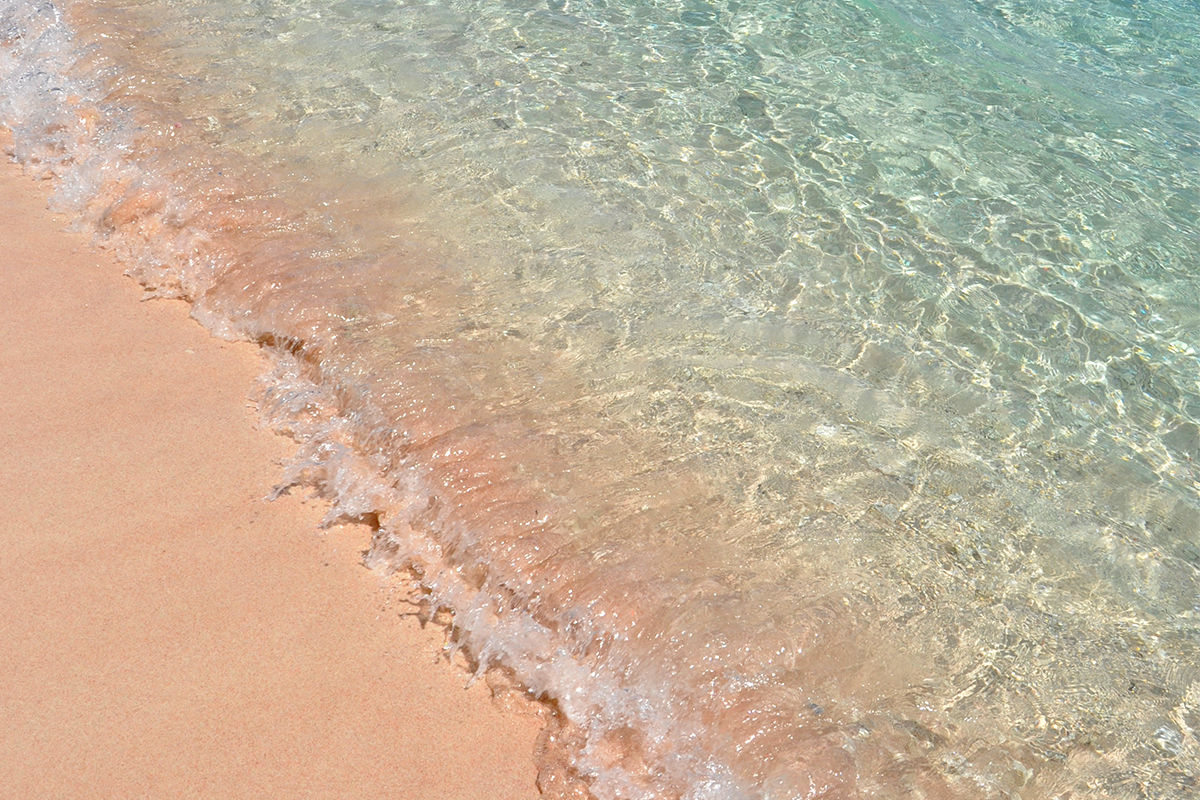 Image by: Alex Block
Our 4th stop was the most adventurous one! We have stopped in the middle of the park to see one of the wonders of it: gorgeous huge mantas. Even more: you can easily swim with them if you dare to get to the water!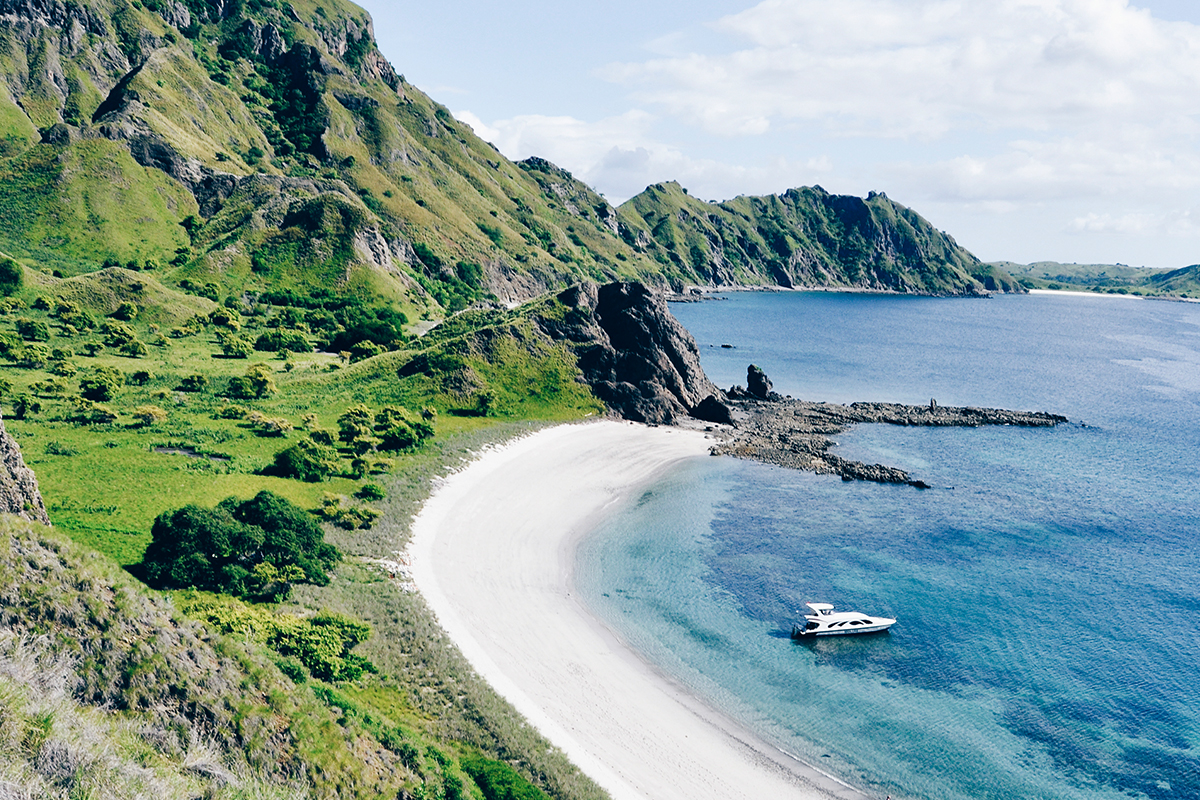 Image by: Alex Block
I got back to my hotel after 7 pm! It was definitely a long day, but one of the most amazing I ever had! Wonderful Indonesia!
Written by Alex Block
Photo source of image header banner: Alex Block