One of the best things about diving in Bali? The outstanding diversity. Your diving holiday can include everything from extensive drop-offs and well-preserved shipwrecks to massive mola-mola and unusual critters.
That means colorful corals, shoals of fish, and large pelagics combined with shore diving and muck diving.
All in one destination. When you are out of the water, the top-side beauty of the architecture and Hindu culture is stunning as well.
Yes: you can have your cake and eat it too in Bali. After you have read this dive guide and decide to plan your holiday to this wonderful Indonesian paradise, be sure to check out our list of 101 awesome things to do in Bali HERE.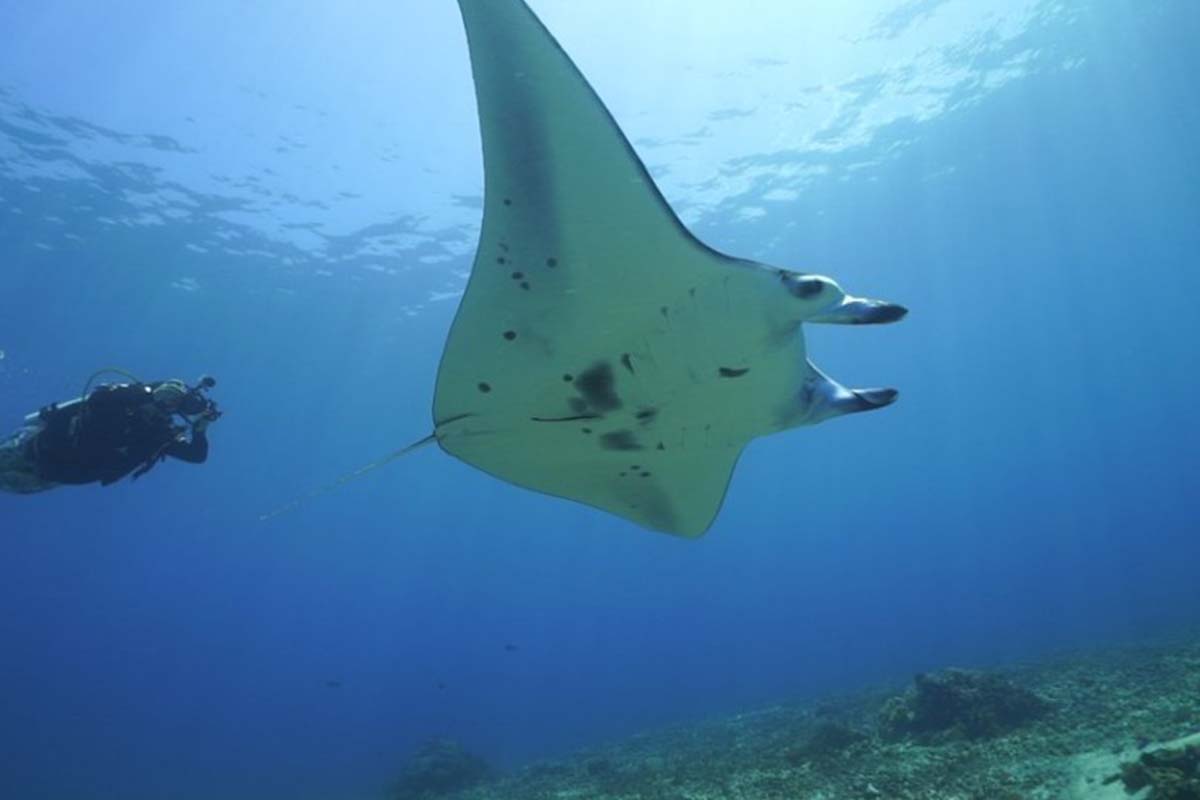 Image by Justin Carmack
Shipwreck of Bali
The best and most popular shipwreck are found in Tulamben, near Salayar and Amed. These destinations also happen to offer top muck diving, but more on that later!
USAT Liberty Wreck
Diving season: April-July; October-November, but can be dove year-round.
The USAT Liberty was a US war ship that was bombed during WW2, then beached to save it. years later a volcano erupted and pushed the wreck just offshore, where it now sits in depths from 3 meters down to 28.
The wreck is now cocooned in layers of coral and growth, and is a habitat for countless marine life, making it a great place to dive and explore.
Expect to run into barracuda schools, gigantic moray eels, equally-huge schools of bumphead parrotfish, and even some macro such as nudibranchs and leafy scorpion fish. This shore dive is best enjoyed either early in the morning or on a magical night dive. Plus, it is easily reached from either Tulamben or Amed.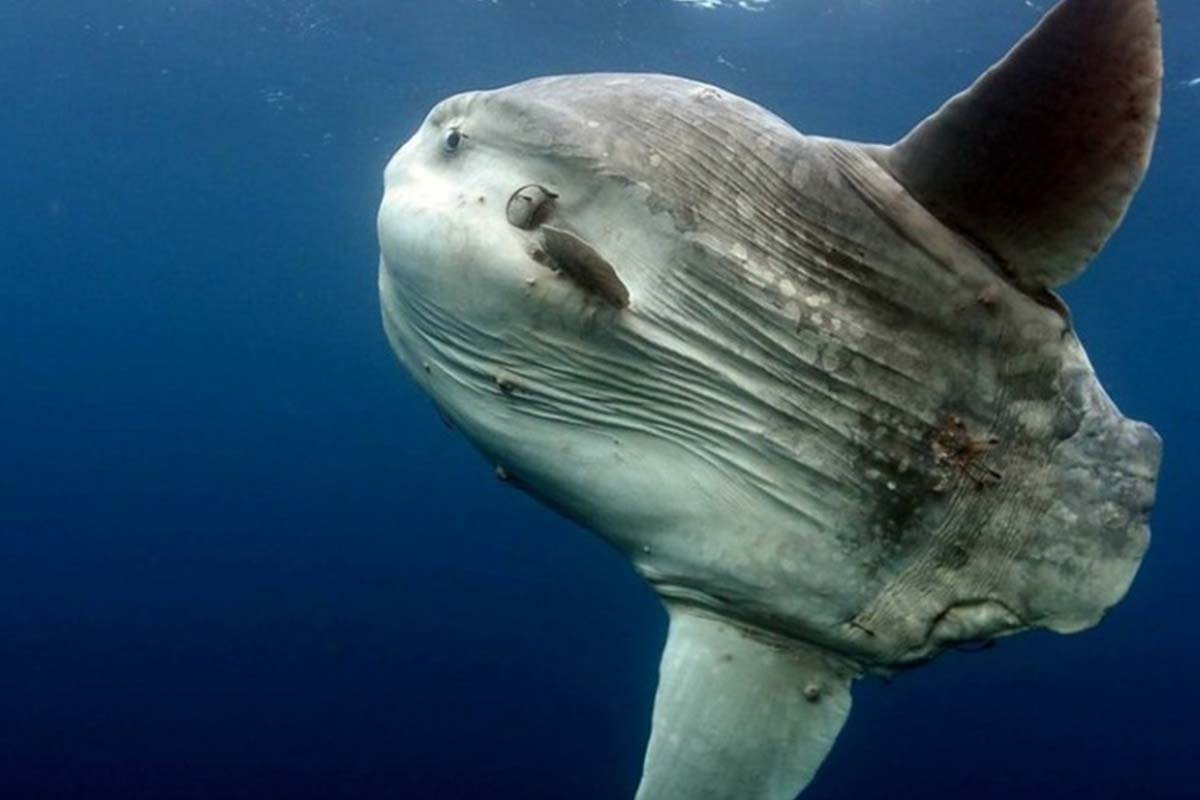 Image by Justin Carmack
Japanese Wreck
Diving season: April-July; October-November, but ok year-round
A WWII patrol ship, also surrounded by hard and soft corals; nudis and frogfish; giant groupers and barracudas. Batfish, octopuses, jack fish, and blue-spotted stingrays also make an appearance at this small, but lively wreck dive off the shores of Amed
BONUS? Japanese Wreck is surrounded by a rich reef, making it a great Bali dive site for coral lovers as well. This wreck combined with the Liberty will make one awesome dive trip.
Tanjung Jepun
Diving season: April-July; October-November
Have a soft spot for night dives and macro life? Then this wreck in Padang Bai is worth your time.
Pelagics are often spotted at Tanjung Jepun, particularly reef sharks and stingrays. Slipper lobsters, porcupine fish, crocodile fish, sea moths, and even coral cat sharks are among other interesting residents.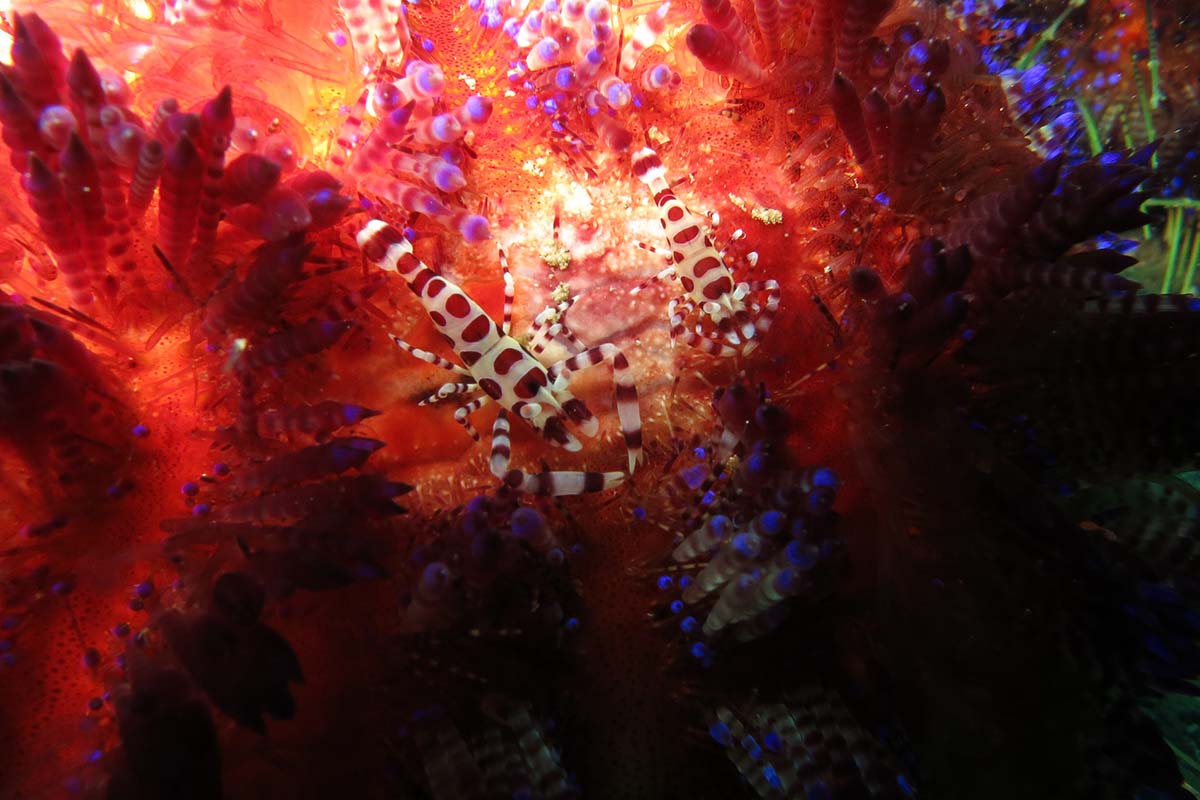 Image by Justin Carmack
Top Bali Dive Sites for Coral Lovers
Many of the best drop-offs and walls are located by Pemuteran, in the Northwest. Yet, a few other Bali coral dive sites worth a visit are sprinkled throughout Nusa Penida and even Tulamben/Amed.
Menjangan National Marine Park
Diving season: April-November; best visibility between October-November
This island off the Taman Nasional Bali Barat might as well be the gate to coral reef Heaven. Expect superb visibility, healthy rich walls, and abundant reef life. One of the top regions for Bali diving! The top 4 dive sites there, all right next to each other, are:
POS II: topping the list is this impressive coral wall that can be done either as a shore dive or by boat. Schooling barracudas, turtles, puffer fish, eagle rays, and even reef sharks.
POS I: fun crevices, jaw-dropping corals, and caves throughout the reef– combined with a 40+ meter drop-off and a broad channel leading to the beach.
Garden Eel: rich coral growth by the channel between Menjangan and the mainland. Filled with garden eels and some Napoleon wrasse, turtles, and white tip reef sharks.
Anchor Wreck (Kapal Budak): no impressive shipwreck, but popping with life. Beautiful coral growth; walls, gorgonians surrounded by dozens of schools of fish, moray eels, and reef sharks.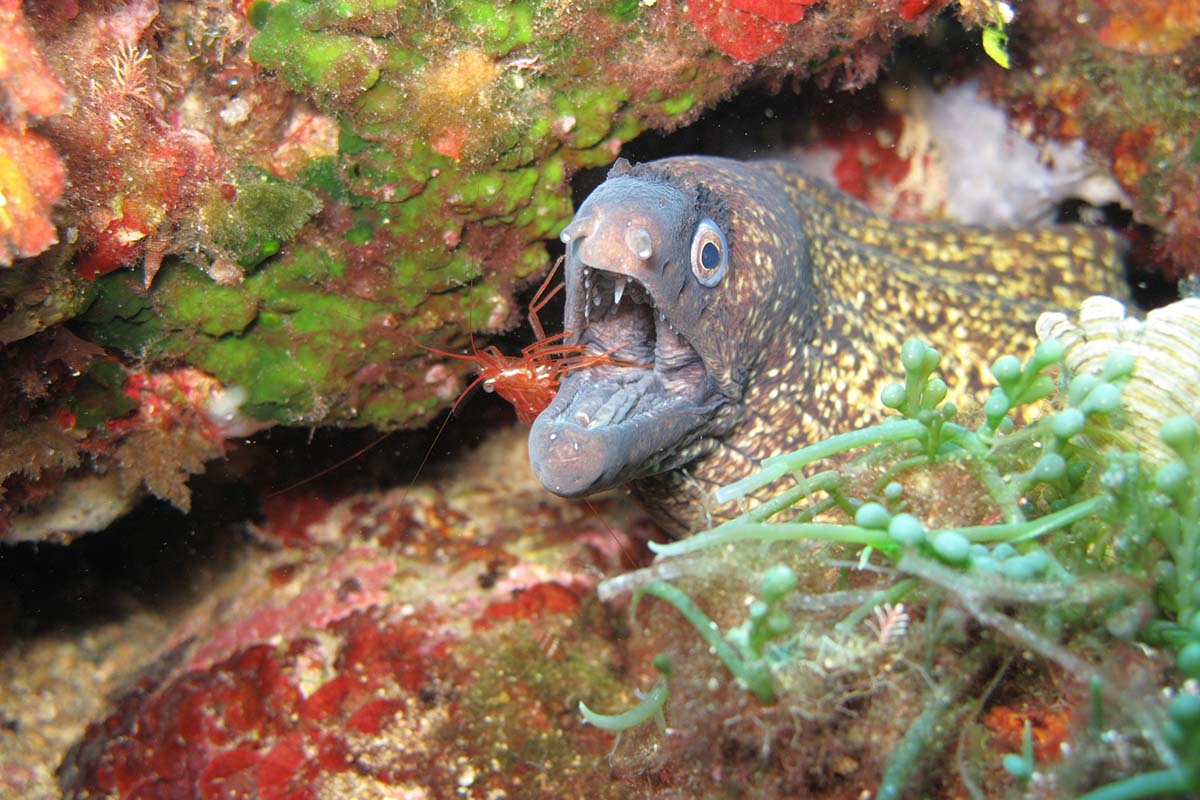 Image by Justin Carmack
Gili Biaha
Diving season: year-round, but best between May-November
Off to a rough start at the surface, only recommended to advanced divers. Once underwater though, you will be greeted by a cave filled with white-tip reef sharks, big lobsters, and lionfish. After the swim through, colorful corals, ranging from the whip, soft, hard to feather stars and crinoids, pop in front of your eyes.
Octopuses, moray eels, mantis and commensal shrimps make an appearance as well. Add to that combo superb visibility–making Biaha quite the ride!
Tulamben Drop-Off
Diving season: April-July; October-November
Another wonderful shore dive in my Bali diving guide, suitable for any level. The 70-meter drop-off is an easy round-trip. Common sightings include octopus, frogfish, stonefish, barracuda, lionfish, and even black-tip reef sharks.
Jemeluk Bay and Wall
Diving season: April-July; October-November
Gentle conditions, several varieties of corals and sponges, a fascinating underwater museum, reef sharks, and even pygmy seahorses make the reef at Jemeluk Bay extremely attractive.
This Amed shore dive ranges between 12 and 22 meters, but there's quite a bit of marine life closer to land–making it an outstanding Bali site for snorkelers as well.
Further to the right of the beach, you'll find the Wall. Impressive 50-meter drop sprinkled with sea fans, sponge barrels, and other beauties.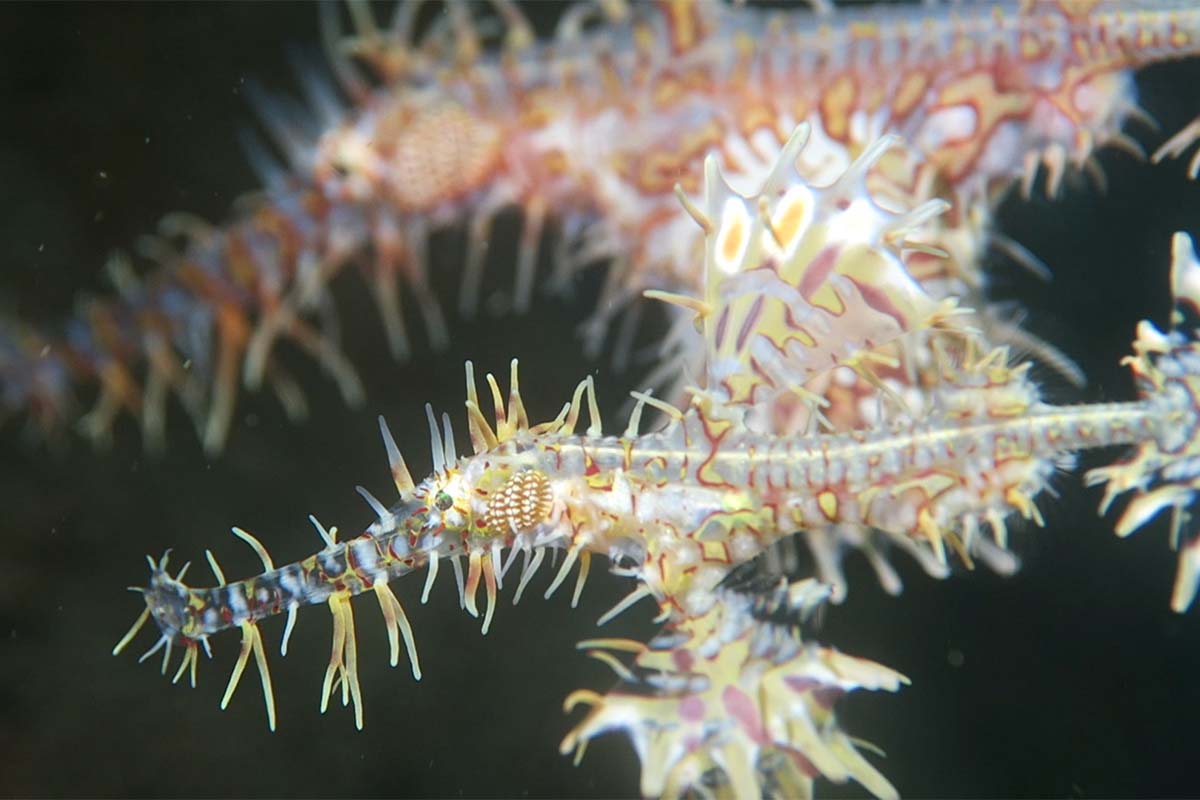 Image by Justin Carmack
Nusa Penida
Diving season: year round, but June-Sept. for large pelagics; April-June for mantas
Another superb spot for Bali diving is an easy boat ride from Sanur in the South. Forceful currents and microclimates equal an outstanding underwater show that, unfortunately, can only be enjoyed by experienced divers.
Better yet? Nusa Penida so happens to be one of these best spots in the world to swim with giant mola-molas and manta rays! Top coral dive sites in Nusa Penida include:
• Sampalan: furious drifts, coupled with stunning coral and hundreds of reef fish shoals make it my favorite in this category
• Mangrove Point: just a hop away in Nusa Lembongan. A top coral drift, where whale sharks make regular appearances!
• Pura Mas Gading: brrrrrrrr, it is cold alright! But we know that with microclimates come cool sightings. Expect huge scorpion fish, coral groupers,
triggerfish, spotted box fish, and shoals of different types of trevally.
One of the cheapest Bali diving outfits around is Dive Concepts. Located in Nusa Lembongan, diving with them allowed me to enjoy both the local life on that island and the superb dive sites of Nusa Penida–many which are a short boat ride away.
Muck Diving in Bali
While the best muck diving the world is found at the Lembeh Strait in Sulawesi, Tulamben and Amed are close behind. My love affair with East Bali diving lies in the seemingly-impossible combination of terrain and marine life found underneath small fishing villages.
Seraya Secret
Diving season: April-July; October-November
This Tulamben dive is, arguably, one of the best macro dive sites in Southeast Asia. Photographers will go crazy with the many critters found here. Pygmy seahorses, cuttlefish, zebra lionfish, orangutan crabs, mimic octopus, boxer craps, seahorses, scorpion fish– you name it!
Jemeluk Bay
Diving season: April-July; October-November
Must list this Amed gem once more. In addition to its healthy coral, the macro life here is wonderful. Add to that the fact that it is one of the easiest dives in the area, meaning it can be enjoyed by both beginner and advanced divers. You can spot a nice variety of shrimps, nudibranchs, and crabs. It is particularly special at night.
Written by Justin Carmack
Image source of image header banner: Justin Carmack