Those looking to experience a sense of escape and reconnect with their inner self can find solitude at one of Blue Karma Secrets' collections of opulent escapes. From a lush tropical sanctuary on the Ubud highlands and stylish villas on the island's most bustling areas to a luxe yacht that takes you out to the open sea, you'll discover ultimate comfort, hospitality, wellness and experiences at each destination.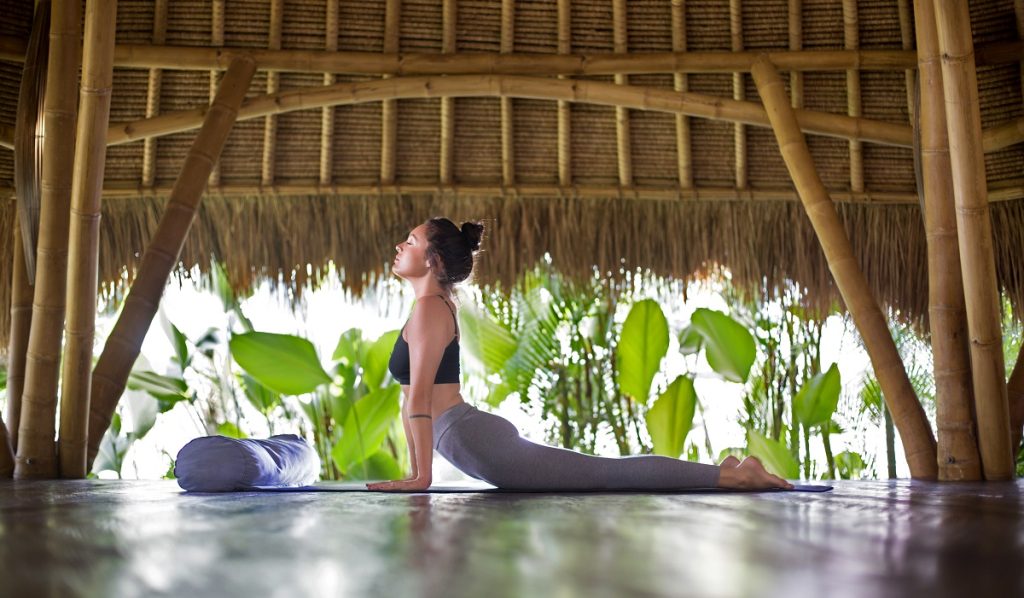 Managed by Dijiwa Sanctuaries, a member of the Dijiwa Delapan Utama Hospitality boutique hotel brand, Blue Karma Secrets' eclectic collection of accommodations offers more than a place to stay in but rather a place to be part of.
Presenting globetrotters with luxury escapes in Bali and beyond, guests can expect to be charmed by its properties with its blend of breathtaking settings, wellness experiences and superb locations.
Savour each moment of your stay with Blue Karma with their spellbinding oases of relaxation and serenity, where each of their properties has been curated to nourish, rejuvenate and transform you and provide a uniquely Bali getaway experience. From their Signature properties including Blue Karma Dijiwa Seminyak, Blue Karma Dijiwa Ubud and the Oracle Yacht to the tastefully designed Villas including Blue Karma Villas Umalas and La Cabana Dijiwa Villa.
Blue Karma Dijiwa Seminyak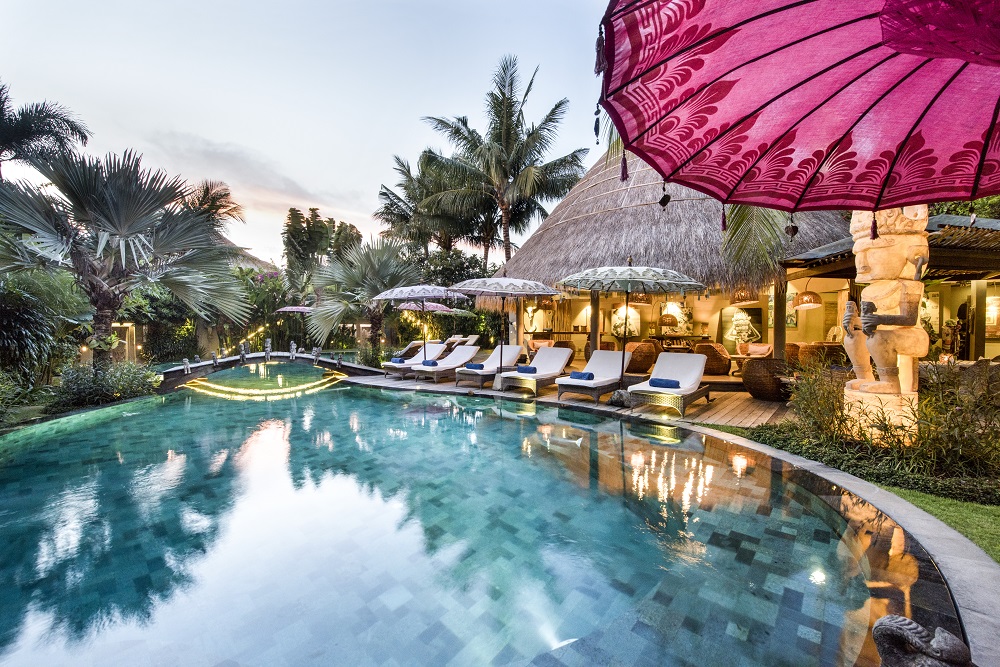 A charming paradise located in the heart of Seminyak, Blue Karma Dijiwa Seminyak is a space to call home. The stunning boutique resort presents travellers with a tranquil hideaway where you can let your hair down and unwind in peace and privacy.
Awaken to the sounds of birds chirping and views of verdant greenery from your chic sanctuary, offering guests with accommodation options of a One-Bedroom Suite, a One-Bedroom Suite with a Private Pool and a Two-Bedroom Private Pool Villa. Imagine spending lazy days lounging by the pool, indulging in world-class cuisine and getting pampered at the calming spa.
Blue Karma Dijiwa Ubud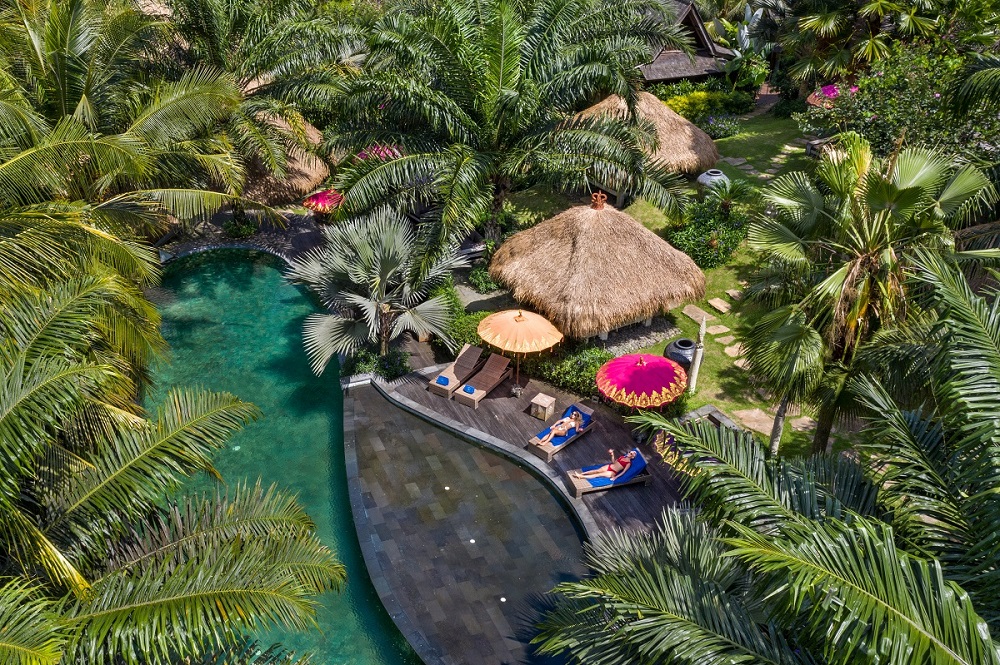 Tucked on the hillside of Ubud, enclosed by lush rice paddies and thick jungle ravines, Blue Karma Dijiwa Ubud embodies ethnic chic luxury for globetrotters seeking a serene haven to relax, rejuvenate and immerse into Balinese culture and nature.
Soak in the peacefulness of life in the Balinese countryside where the resort allows guests to luxuriate in the comfort of its accommodations including the One-Bedroom Suite, One-Bedroom Villa Garden View, One-Bedroom Villa Hammock Jungle View and One-Bedroom Private Pool Villa. Feast your eyes on sweeping views out of the large windows and enjoy the natural light and gentle breezes. Several of the rooms feature semi-outdoor bathrooms where you can gaze out to the verdant gardens.
Oracle Yacht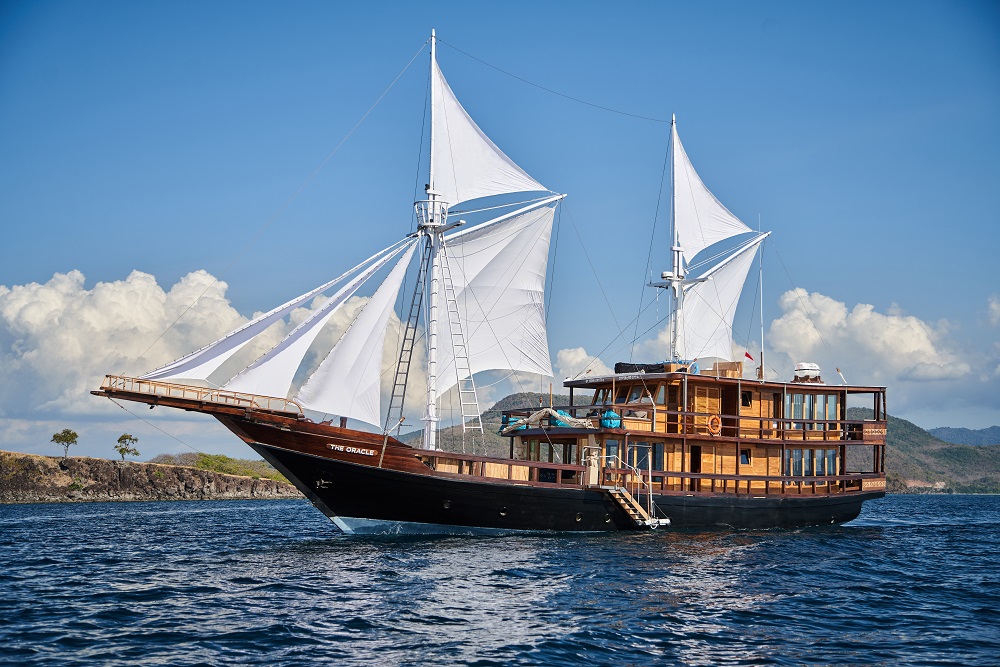 Travellers in search of a first-class experience can venture out to sea on the Oracle Yacht. A luxurious yet intimate Phinisi boat that invites you to sail across the Indonesian archipelago with a bespoke luxury cruise experience. The custom-built boat has been meticulously designed by her Blue Karma hotelier owners, where the magnificent 35-metre beauty redefines luxury cruises and provides a 360-degree vista of Indonesia's remarkable lands and seas, from the Komodo Islands to Raja Ampat.
The boat features two cabins that can accommodate up to 4 guests with King-sized beds, with additional accommodation of up to 2 guests below deck. The boat features an indoor living room, 36 sqm with cosy sofas and a bar area, a canopied foredeck overlooking the azure waters, and the upper deck with daybeds for lounging under the sun. Guests can also enjoy Indonesia's magical seascape on a kayak, paddleboard or water skis, snorkelling and diving.
Blue Karma Villas Umalas
A hidden gem in Umalas, Blue Karma Dijiwa Umalas is a secluded escape nestled amidst lush rice paddies and blossoming tropical vistas away from the noise of nearby Seminyak and Canggu. The property features three private Ethnic Villas, namely Villa Ka, Villa Kayu and Villa KAFE, each with a bespoke butler service to accommodate your every need.
Villa Ka is their largest private villa a 3,200 sqm verdant tropical grounds, featuring six separate double suite lodges, each with its own private, open-air bathroom and veranda. Villa Kayu enjoys a 3,000 sqm landscape inspired by nature, with wooden elements seamlessly incorporated throughout the villa's aesthetic design, rustic statues and gardens. The villa boasts five double suite lodges with a large shared swimming pool. Villa KAFE is an intimate, intimate and multifaceted escape, embodying the essence of Bali through its cultural interior and décor. The 3-bedroom villa features an enchanting cloverleaf pool and a charming character that provides memorable moments during guests' stay.
La Cabana Dijiwa Villa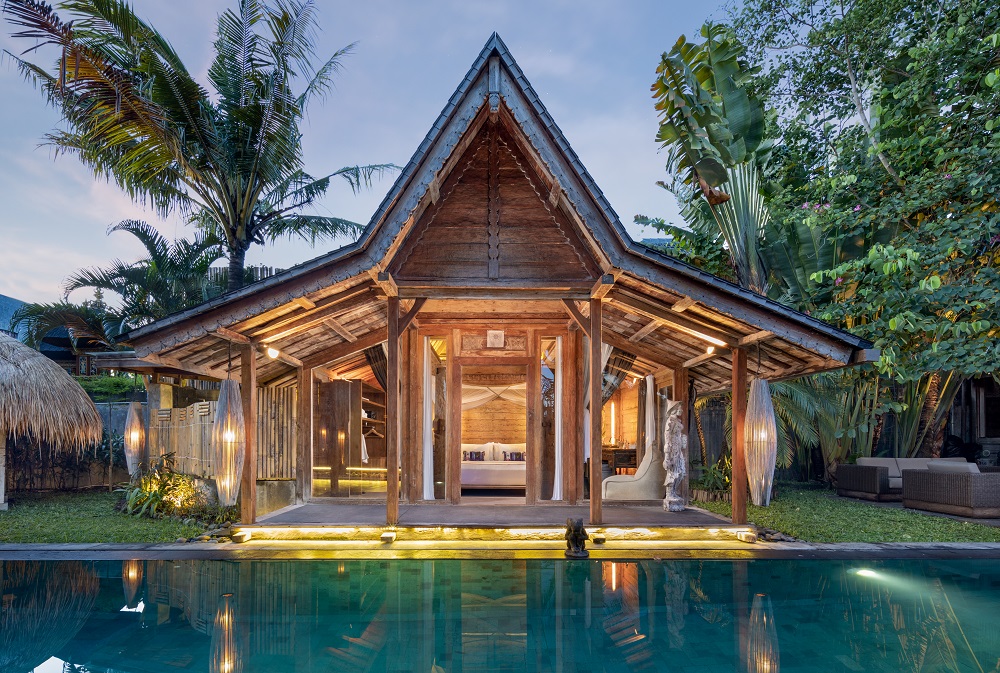 Those travelling in large groups can find solace in La Cabana Dijiwa Villa, an expansive five-bedroom villa with a private pool. The villa has been artfully designed with a seamless marriage between Balinese culture and modern living. Owned by artist and painter, Alexa Aguila Genoyer, each corner of this villa boasts an aesthetic appeal that showcases paintings originally made by the owner and other artists she's collaborated with.
The property features wide, perfectly manicured gardens and open areas for relaxing, co-working spaces, a painting room with tools, an open-air home theatre in the mezzanine, a large swimming pool in the centre of the property and a gazebo. The main interiors of each bedroom are designed in authentic gladak or tetukuklan, traditional wooden houses refurbished with ethnic details that provide a warm and cosy ambience.
For more information on Blue Karma's collection of lavish retreats, please contact +62 361 737 898 / +62 819 9007 1888 or email reservation@bluekarmasecrets.com. To book your stay today, visit dijiwasanctuaries.com
Blue Karma Secrets
+62 361 737 898 | +62 819 9007 1888 (WA)
reservation@bluekarmasecrets.com
dijiwasanctuaries.com