Cascading down the headlands towards Dreamland Beach, Jumeirah Bali presents a marriage between ancient elements and modern luxury.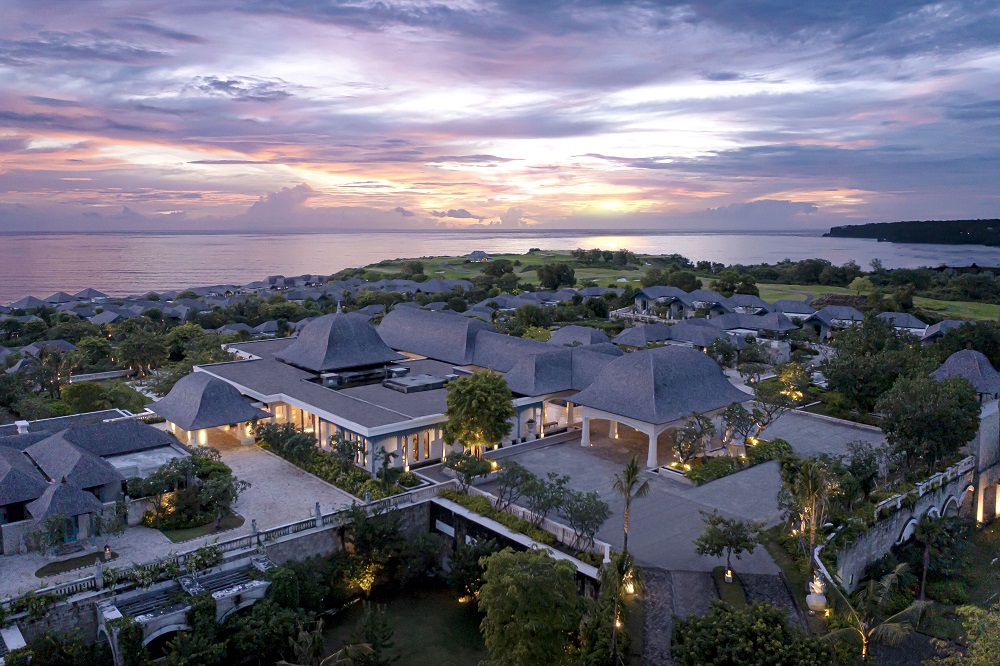 Water features, grand archways and palace gardens are what define the aesthetic experience of one of Bali's newest resorts. Jumeirah Bali's palatial property, nestled atop 11 hectares of verdant Uluwatu beachfront, was designed to exude the magic of one of Indonesia's most important bygone eras, a mythical and magical Hindu-Javanese history.
The vision was to connect Bali's past and present, with a design narrative highlighting the golden era of the Majapahit Empire – the most prominent in Indonesia's history and emblematic of the nation's cultural heritage. Whilst a common inspiration, many interpretations bring Majapahit elements into the contemporary, but at Jumeirah Bali, the reverse is in effect: a luxury resort is brought back in time. This is a result of a collaboration between Martin Grounds from Grounds Kent Architect and Jean-Michel Gathy from interior design consultancy Denniston International, who developed the architectural concept and interior design, respectively. Enclosing the property is the sprawling gardens designed by the late Made Wijaya.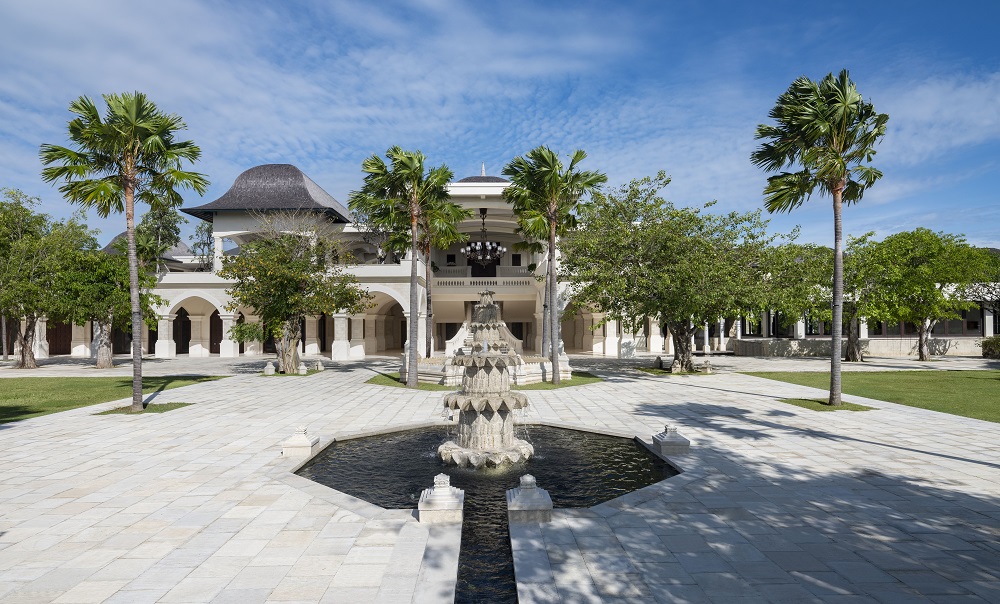 It is an experience to walk the grounds of this palatial, all-villa resort: pavilions enclosed by majestic walls, such as those used for bathing and socialising, terraced royal gardens and striking water features. These traditional elements are prevalent across the resort to unveil an extravagant water palace that celebrates the magic of life and romance of Bali.
Further elaborating on the historical narrative are three magnificent swimming pools with sizes and locations reflecting the Majapahit's historical reservoirs. Located at the centre is the main swimming pool, Kolam Segaran, which boasts mesmerising sunset vistas and picturesque views of the glistening waters of Dreamland Beach below. Reservoirs were once symbols of happiness and prosperity, ensuring access to water for drinking and irrigation for the people of the ancient empire. Kolam Segara is flanked by two smaller pools, namely Balong Dowo and Balong Bunder. The resort showcases a replica of the ruins of Trowulan, the site of the capital city of the empire, emphasising this feeling of walking through a place in the past.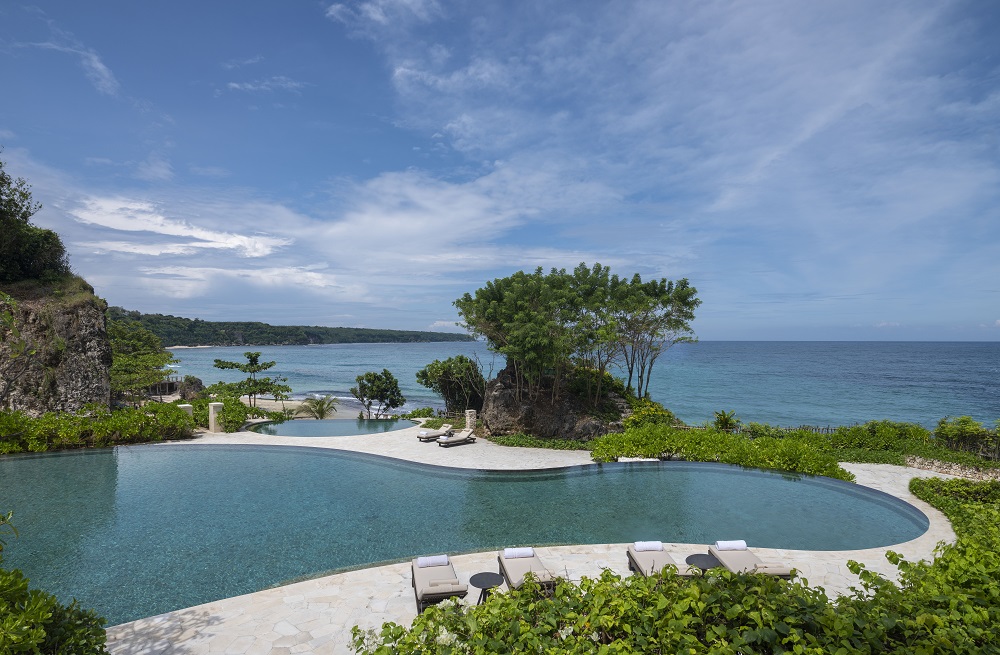 Jumeirah Bali is home to 123 expansive villas, the royal quarters if you will, that are dispersed within the network of gardens and waterways.  The one- and two-bedroom villas currently available are pockets of private tranquillity, each featuring a private pool, an outdoor living area and a manicured tropical garden. Bringing the interiors to the surroundings are the outdoor showers as well as sheltered pendopo pavilions that give each villa a feeling of a 'Balinese summer home'.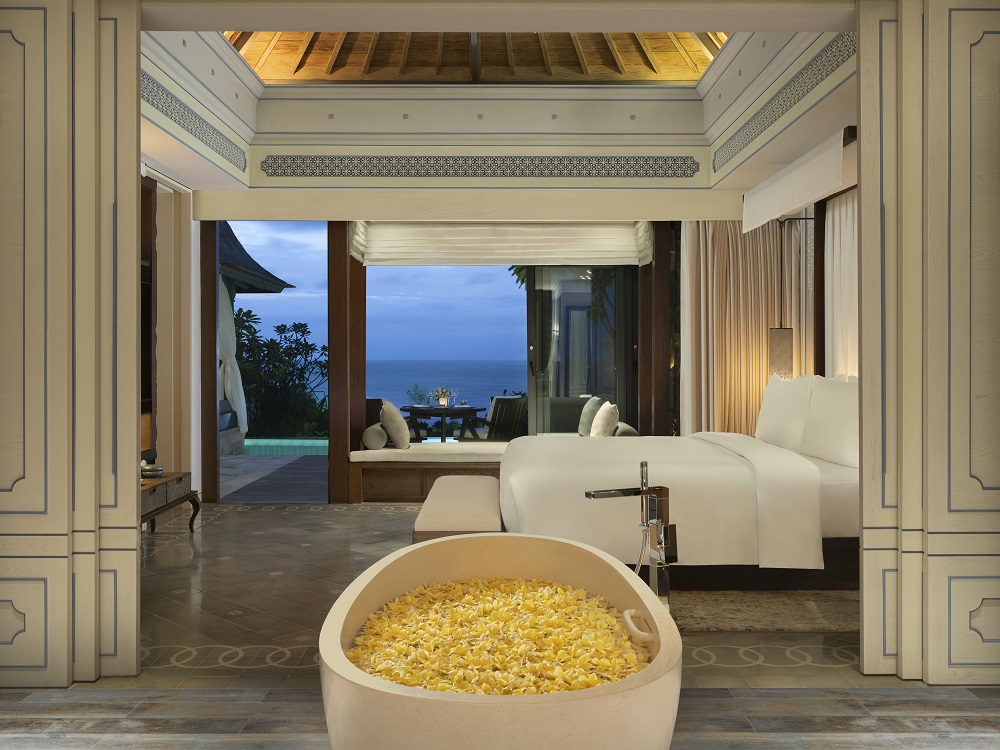 Though not yet open, the regal four-bedroom Royal Water Palace boasts an atmosphere of utmost exclusivity, featuring a unique glass elevator that escorts guests down to beach level. Here, guests will be welcomed to a natural cave that has been transformed into a fascinating cutting-edge and temperature-controlled wine cellar which houses a collection of fine vintages.
When it comes to their dining destinations, Jumeirah Bali welcomes guests to their specialty restaurant, AKASA, perched on the uppermost level that grants guests enchanting views across the azure waters and golden sunset panoramas. Guests will get a taste of how a royal family of the past would entertain guests at an intimate dinner. Down by the sea, Segaran Dining Terrace is a casual all-day dining venue serving Southeast Asian cuisine, with scenic views of the surrounding coastline.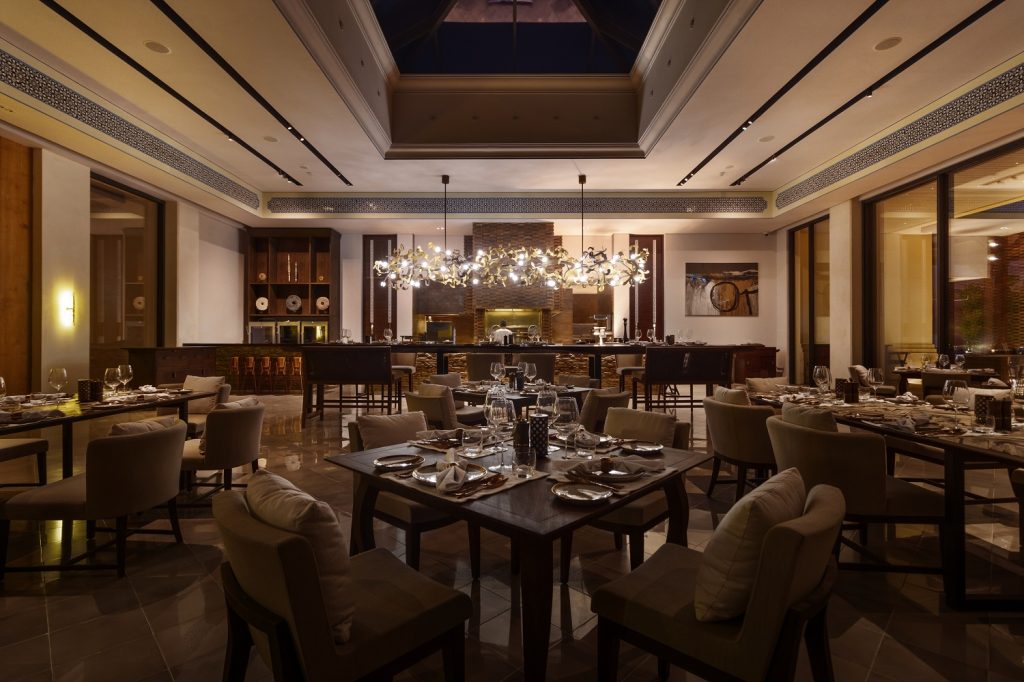 Bringing over the brand's signature Talise Spa to the island of the Gods, the spa pays tribute to the influence of the Majapahit Empire prior to its collapse and merged with Turkey's world-renowned bathhouse culture. Encompassing a 1,750 square metre tranquil haven, the spa features Bali's first royal Turkish hammam, steam and sauna facilities, including a Vichy shower and five private treatment rooms, where 'Divine Therapies' ensure wellness indulgences from head to toe, to rebalance energy tucked amidst endless panoramas.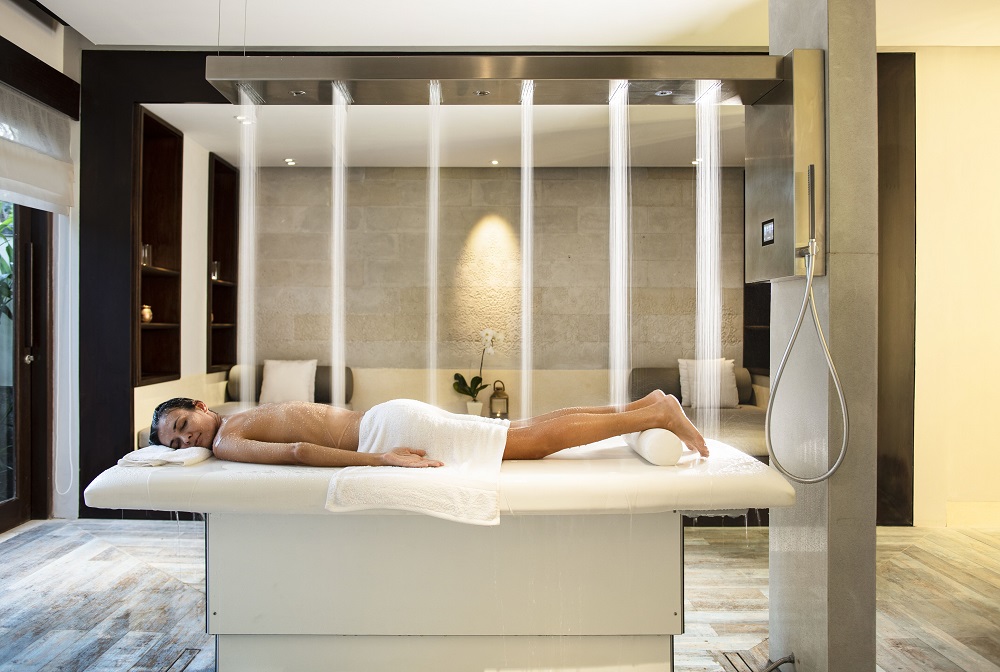 Jumeirah Bali
Kawasan Pecatu Indah Resort – Jl. Raya Uluwatu, Pecatu
+62 361 201 5000
jumeirahbali.com