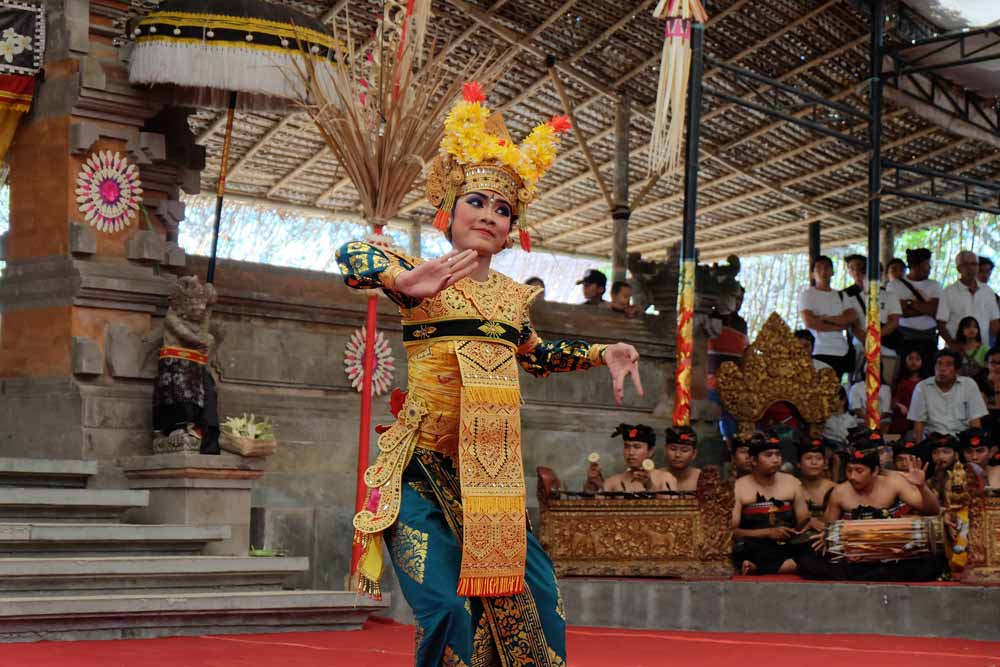 Held annually, the Bali Arts Festival is the cultural highlight of the year. This month-long festival is a showcase of Balinese art, music, dance and literature. The Bali Arts Festival 2023 will be held between 18 June and 16 July, at Taman Werdhi Budaya Art Centre (Bali Art Center), marking the festival's 45 year anniversary.
Known locally as Pesta Kesenian Bali (or PKB), it was first held in 1979, founded by the late Professor Ida Bagus Mantra, former Governor of Bali. Its purpose was — and still is — to be a conduit for preserving Bali's cultural arts, by facilitating performances, displays and exhibitions in a way that makes the Balinese communities feel motivated, inspired and proud of their heritage and traditions.
For an entire month, Taman Werdhi Budaya Art Centre in Denpasar will be thriving with an array of traditional dances, costume parades, art exhibitions and musical performances. It is the best place for visitors and locals alike to witness aspects of local culture otherwise difficult to see or find around the island, as all agglomerate in this one destination.
The Bali Arts Festival is a shared stage upon which different regions of the island can share their unique dances and theatrical performances, helping to expose the rich diversity of arts in Bali. Artists, musicians, choreographers are given a chance to show off their latest creations to a captivated audience, keeping the passion for the cultural arts very much alive. Competitions are also held for local creators and performers, incentivising both individuals and groups to pursue their creative passions. These include: painting, writing, wayang painting, dances, musical renditions and much more.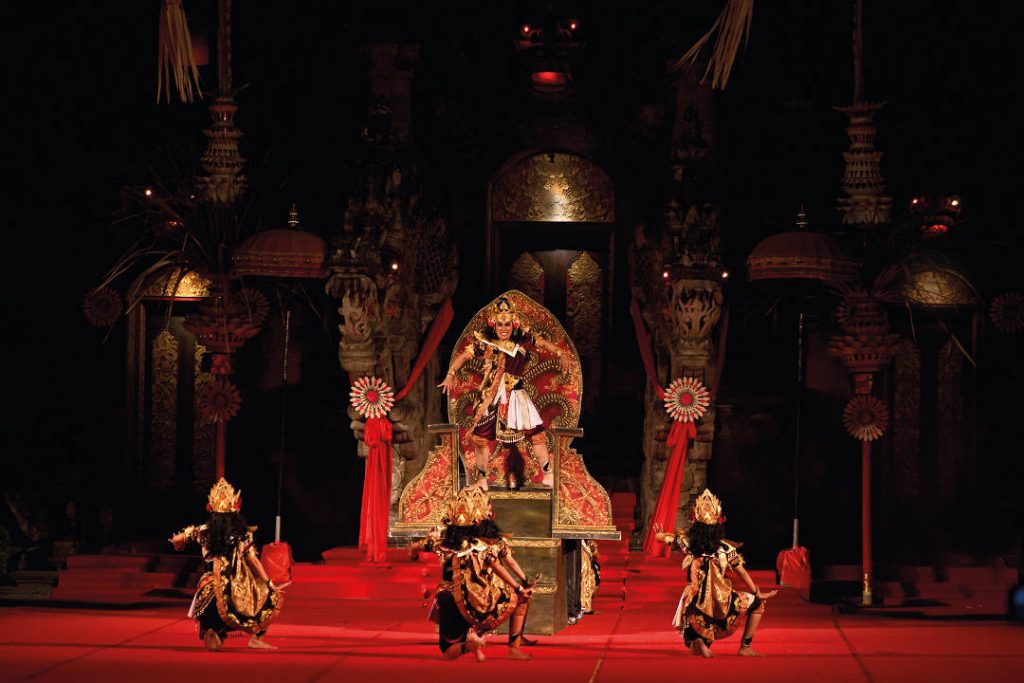 Taman Werdhi Budaya Art Centre is host to a numbers of stages and amphitheatres, all of which will hold many performances during the festival dates. The main amphitheatre is 'Panggung Terbuka Ardha Candra' a stadium-like theatre with a stunning Padmasana temple structure as its backdrop. Main indoor performances will be held at Gedung Ksirarnawa.
Every year, the festival holds a different theme, hoping to explore different creative ideas or cultural components – this also adds some variety to this annual extravaganza. In 2023, the theme is "Segara Kerthi: Prabhannéka Sandhi, Samudra Cipta Peradaban".
The festival always has a magnificent opening ceremony: a vibrant, colourful and lively parade held at the Bajra Sandhi monument in Denpasar, where extravagant costumes and local music will set the scene. If you're in Bali between 18 June and 16 July 2023, make sure to pay a visit to the Bali Arts Festival
---
Video of Bali Arts Festival 2022 Opening Parade: