In collaboration with Plastik Kembali, a Lombok-based circular art and homeware design company, W Bali – Seminyak resort unveils "Reimagining Plastic Waste: LAND | SEA | SKY", an art exhibition that showcases recycled plastic waste with applied artistic innovation and creativity.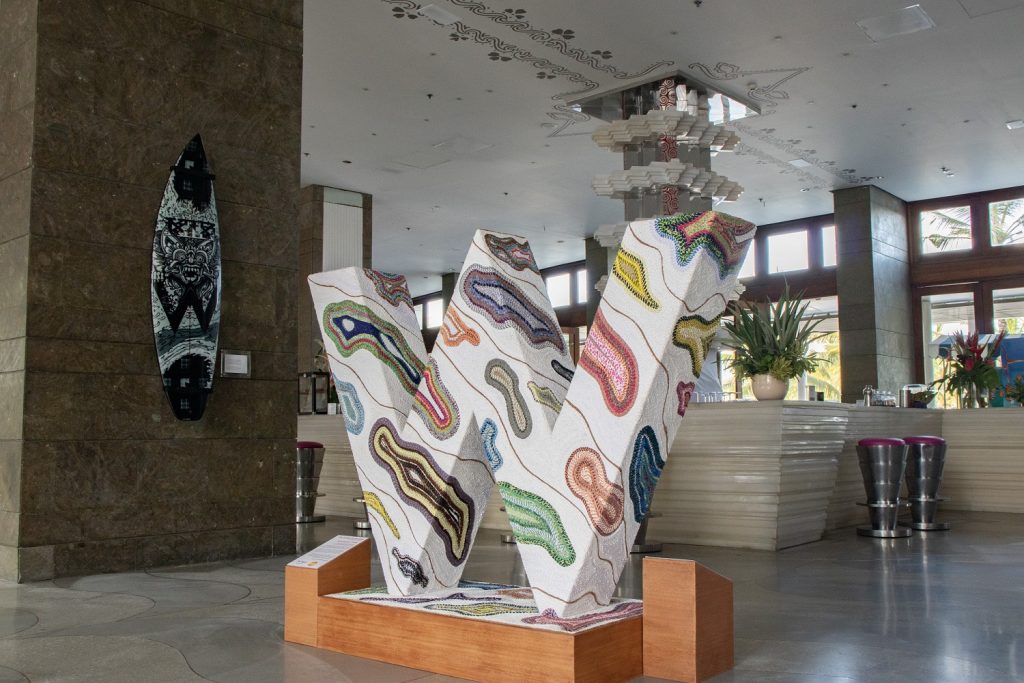 Launched on Friday, 17 March 2023, the exhibition is held at W Bali – Seminyak's iconic beachfront dining venue, Starfish Bloo. Held until Sunday, 30 April 2023, the art exhibition is open to the general public and will feature a big market day on 15-16 April 2023. During the market day, visitors will be able to purchase sustainable handmade crafts such as recycled art, tableware, and various other intriguing items that Plastik Kembali has to offer.
A circular art and design exhibit by Plastik Kembali and W Bali – Seminyak, the LAND | SEA | SKY exhibition delves into the massive impact of single-use plastic on natural spaces in our shared world whilst redefining the value of plastic waste.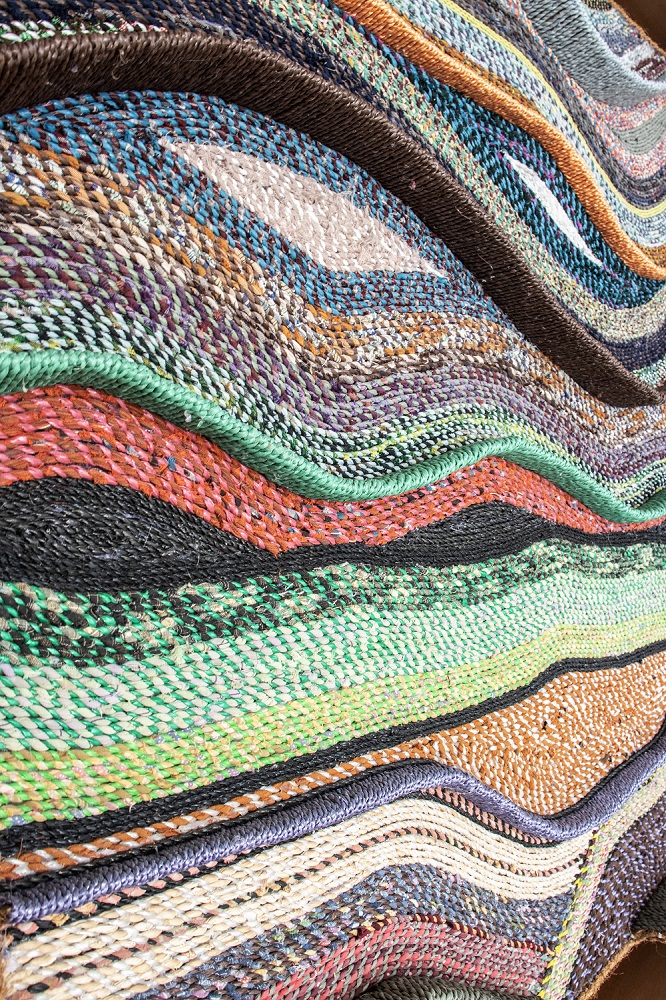 The awe-inspiring exhibition demonstrates how we can connect with one another to reassess waste recycling between islands, through different cultures and across land, sea and sky, by incorporating fibre art, rattan weaving, moulded sculptures and more – all crafted utilising recycled and natural materials made by local artisans from Lombok, Indonesia.
Bringing this concept to life in a ground-breaking way, the artworks produced by Plastik Kembali address one of Indonesia's most alarming issues – plastic waste – and transform it through one of Indonesia's greatest strengths – traditional arts and crafts. This is done through artworks handcrafted with hand-twisted recycled rope, where recycled plastic forms are elevated with local rattan weaving and textile weaving that are hand-woven by women on traditional Lombok looms.
The artisans at Plastik Kembali open up the possibilities of plastic waste as a resource chock-full of creative potential by exploring the possibilities of working with recycled plastic. Then, by reconceptualising time-honoured crafts, they ignite a refreshing connection to the very core of Indonesian culture.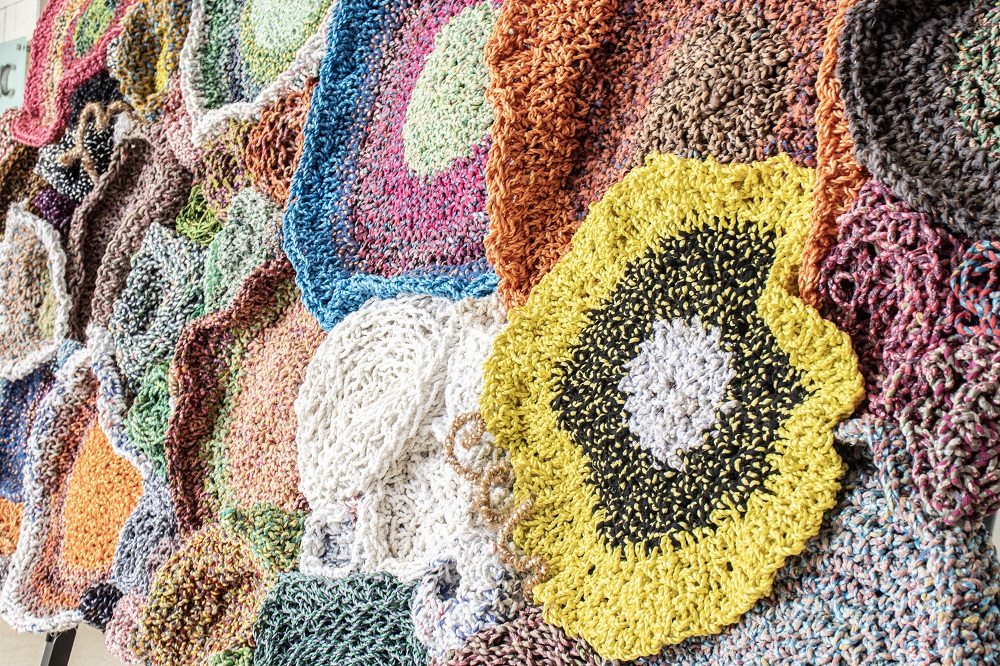 While plastic waste remains a huge challenge across the country, Plastik Kembali puts a spotlight on the possibilities when we all revert to the essence of the archipelago: a creative life deeply rooted in the love of nature, a community that nurtures connection and peace – one family living in harmony and yearns for a sustainable future.
"I am so excited and very much looking forward to this collaboration with Plastik Kembali by presenting a unique art exhibition that is made from plastic waste. This initiative is also in line with our continued focus on sustainability initiatives to reduce single-use plastic," said Titus Rosier, General Manager of W Bali – Seminyak.
"I hope with this collaboration we can support the local community to spotlight their skills and most importantly, reduce plastic waste by turning them into something useful," he added.
Head to Starfish Bloo at W Bali – Seminyak to see these exceptional works of art for yourself.
W Bali – Seminyak
Jl. Petitenget, Seminyak
+62 361 3000 106
whotels.bali@whotels.com
wbaliseminyak.com