Having reopened their doors in December 2022, Mozaic Gastronomique restaurant in Ubud has been welcoming a stream of curious diners eager to discover the new creations of Chef Chris Salans and Chef Blake Thornley. As a thank you to their loyal local supporters, Mozaic is presenting an exclusive menu for residents of Bali.
With its freshly refurbished interiors and furnishings, the iconic dining destination breathes new life. For those who have visited often, the 'reborn' Mozaic still has its original soul, but now appeals to the stylish, contemporary tastes.
Speaking of tastes, the biggest changes the restaurant has undergone is to its menu. with Chef Blake Thornley injecting really injecting his creativity and passion into the eclectic dishes. Originally from Christchurch, New Zealand, he has worked at renowned restaurants such as Charlie Trotter's in Chicago and was head chef at the award-winning Mozaic restaurant in Bali for eight years, where he advanced his culinary practice and developed new recipes.
The degustation experiences at Mozaic include a Seasonal and Botanical (vegetarian) Menu, available as 6 or 8-courses. Dishes include the likes of a Blue Swimmer Crab, with pomelo lard, laksa leaf; Seared Foie Gras, with smoked eel, apple and lemongrass. The Botanical Menu is incredibly innovative, with 'Beef Carpaccio', a rendang-spice inspired tofu creation; Black Pudding, a reimagining of this British classic; and The Whole Onion, featuring a rare mushroom, burnt bread and, onion.
These are dishes that must be tried to be understood, and that is part of the 'journey' one goes on at Mozaic. Still, the menu stays to the original philosophy of highlighting Indonesian spices, ingredients, and seasonal products.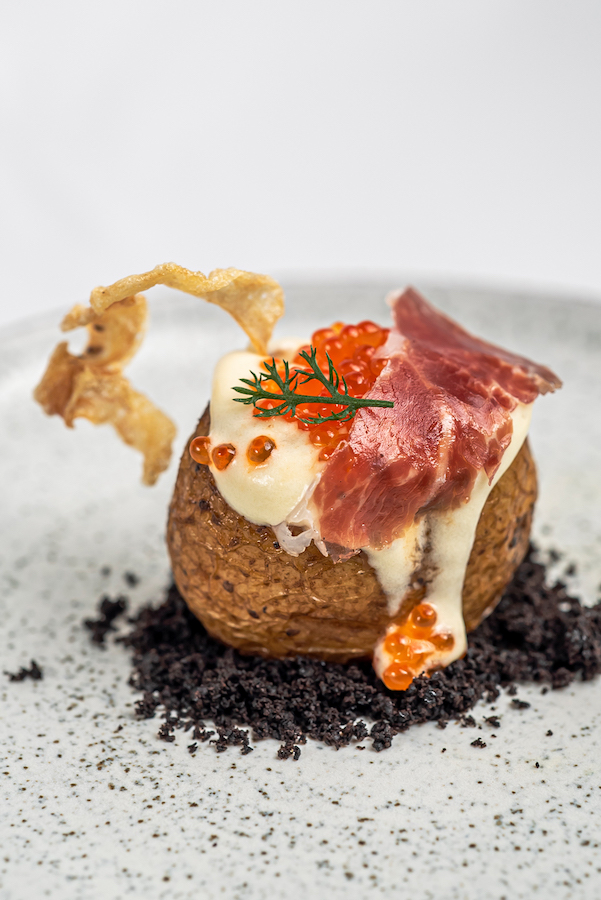 Special Menu for Bali Residents
As an expression of their gratitude for their loyal local supporters from the island over the years, Mozaic has created an exclusive 5-Course Menu just for Bali residents (KTP and KITAS holders), available for the special price of IDR 950.000nett per person.
The menu is available until the end of March 2023, and must be pre-booked. It's an opportunity for island-inhabitants to rediscover this fine dining venue, that pioneered a new era in Bali's dining scene 20 year ago!
Book Now via Whatsapp: +6282147235550
Special dietary preferences are accommodated with fresh, made-to-order menus.
Mozaic Restaurant
Jalan Raya Sangginan, Ubud
info@mozaic-bali.com
mozaic-bali.com