What"s the first thing that comes to your mind if I say "Paradise Island"?
I bet it's a picture of spectacular white sand beaches with crystal clear blue water, colorful marine life, lush green trees, tropical flowers, exotic birds and perhaps even smiling locals. Apart from locals, do you see a lot of other human beings except you in this picture? I bet not.
What if I told you that you could get all these things (and even more) in a group of islands in Indonesia where you don't have to share the beauty with a lot of tourists? Well, this group of islands is Raja Ampat in Indonesia's West Papua, right next to the very remote Papua New Guinea. Thankfully, the mainstream tourism has not really caught on here so you will find many opportunities where you can literally have the whole landscape for yourself.
In fact, these groups of islands are so remote that it is difficult to find an extensive travel guide for Raja Ampat on the Internet. Anyway, here are seven spectacular sights that you can see in Raja Ampat which you will remember for life:
01 | Pasir Timbul
Imagine a beach that only exists for a few hours a day! To make things better, it is not one beach but a few different ones. Technically, these are sand patches that emerge out of the ocean when the tide is low. Different sandbars connect these patches and the result is spectacular. Thankfully, this spot is not on any top 10 beaches of the world lists and was empty when we visited it.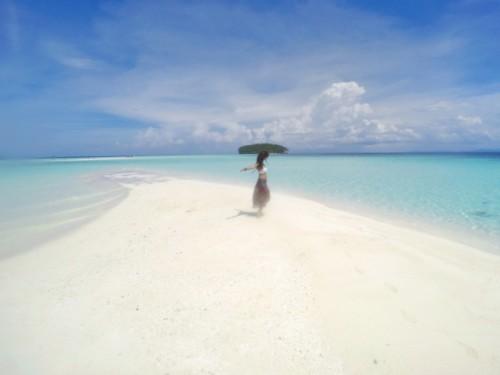 02 | Pianemo Viewpoint 
Pianemo viewpoint is perhaps the most popular spot in Raja Ampat and is used as a cover image for many travel brochures. The viewpoint, in reality, is much better than the pictures, especially if you visit it when the sky is clear. If you're visiting, do wear comfortable shoes because you have to climb up the cliff to reach the top. There are two viewing platforms on top from where you see a spectacular view of bluish green water and rocks emerging out of it.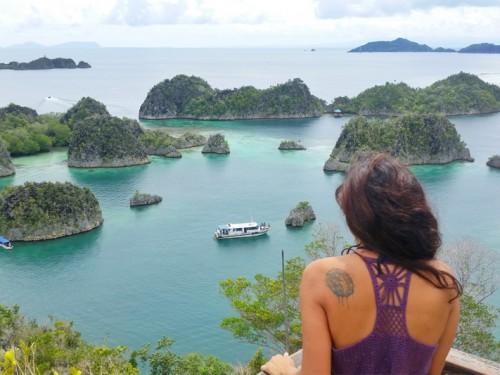 03 | Underwater Life 
No matter where you have snorkeled or scuba dived, the underwater life in Raja Ampat is sure to charm you. It's not just the variety but also the density. After all, Raja Ampat is a part of Earth's Coral Triangle that has the most diverse marine life on our planet. I did not scuba dive but even while snorkeling, I got to spot a few Nemo families, angelfish, parrotfish, and lionfish to name a few.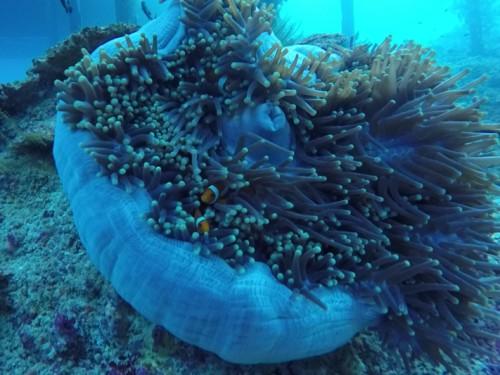 04 | Bird watching and Sunrise at Sawinggrai Village 
What makes a tropical island even more special? Birds of paradise! In Raja Ampat's Sawinggrai Village, you can spot the red birds of paradise. In fact, you will feel that you're a part of one of the episodes of Planet Earth as you see their elaborate mating dance. Oh and by the way, Sawinggrai Village is very beautiful and you should not miss the sunrise here. Depending on the weather, the bird watching and sunrise timeslots can clash but you can visit Sawinggrai Village again to watch the sunset. In fact, this island village also has a few homestays and you can live here for a few days.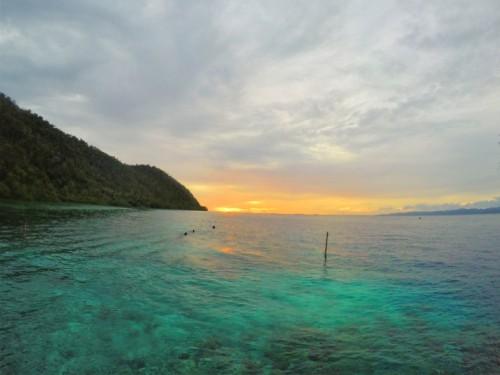 05 | People and Landscape of Arborek Village 
Imagine a little island village with a population of just 200 people and half of them gather together to welcome you. Out of that half, a few of them even sing and dance for you in their beautiful handmade costumes. Yes, this is the welcome that we received at Arborek Village and couldn't help shedding a tear out as I saw little children singing and dancing for us. To make things better, this village is unbelievably pretty with a long strip of uninterrupted beach.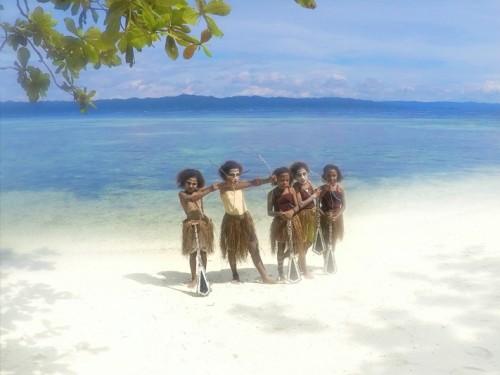 Written by Sonal Kwatra Paladini of Drifter Planet