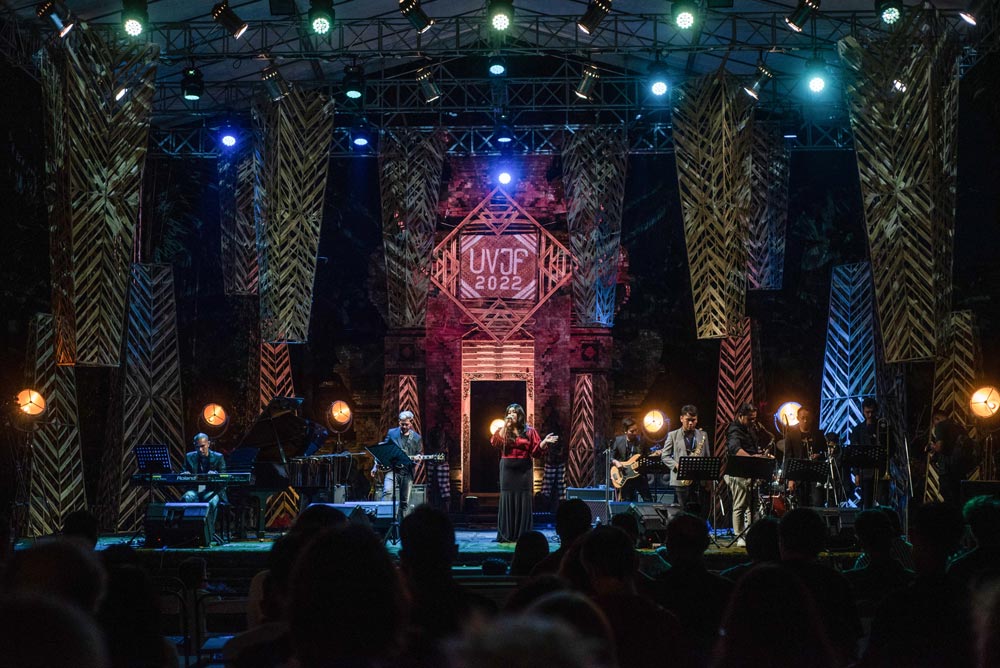 The island's most celebrated jazz event, the Ubud Village Jazz Festival 2023, has announced the dates of their much-anticipated return this year. This year marks the 10th iteration of this annual musical experience and is set to be an epic celebration in a brand-new venue.
The festival takes place across two days, Friday, 28 July 2023 to Saturday, 29 July 2023. Over the last nine years, Ubud Village Jazz Festival (UVJF) has been held at ARMA Museum, but with its growing popularity, this year the festival will take place at STHALA Ubud, a Tribute Portfolio Hotel, a stunning five-star hotel that nests on the banks of the Wos River. The hotel's stunning open-air space cascading down the majestic valley will be a magical backdrop for the performers and musicians.
This festival is made by jazz lovers for jazz lovers, so you can expect some really serious music to grace the stage at Ubud Village Jazz Festival 2023, from the pure, the eclectic and definitely the energetic.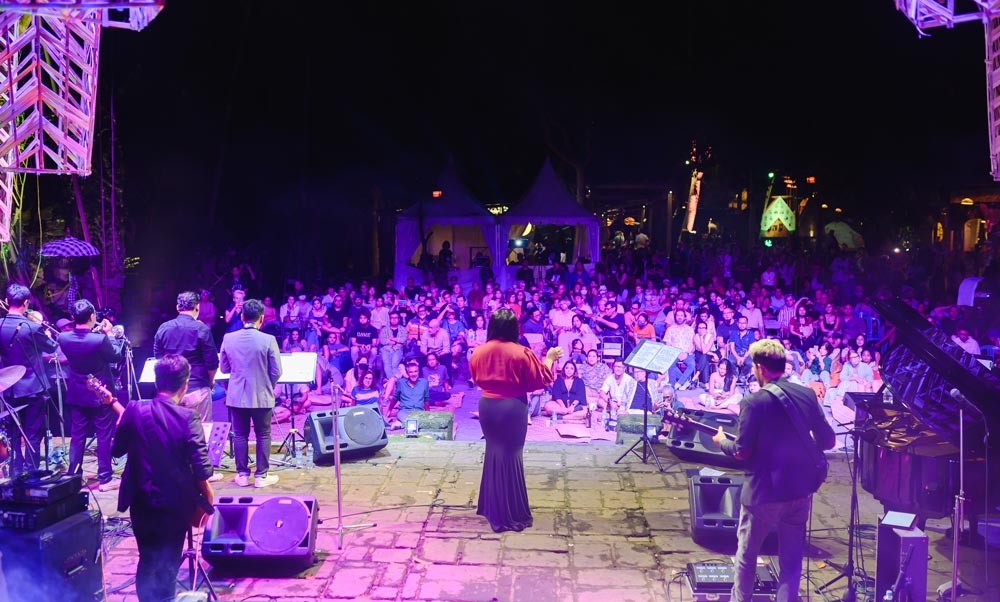 A diverse and talented lineup from around the world and the archipelago will come together for the two-day event. These include the likes of the renowned and respected Kevin Hays Trio (USA), along with Pere Bujosa Trio (Spain), Henk Kraajeveld Quintet (The Netherlands), MANNA Trio featuring Indonesian bass living legend Mates, Rio Moreno Latin Combo (Indonesia), Amanda Lee (Singapore), SCAT C.A.T (Canada-Indonesia), Wilson Quah (Malaysia-Indonesia), Jeremy Ternoy (France), Yuri Mahatma & Astrid Sulaiman (Indonesia), and the young and gifted pianist Nadine Adriana (Indonesia), Etawa Jazz (Jogjakarta) and many more. 
Whether you know the lineup or not, you can be sure that these are unique jazz musicians at the very top of the game, set to create fabulous performances in a dreamlike Ubud setting. Around the festival grounds, guests will find food and drinks from local culinary businesses, creative market shops and more to explore.
UVJF 2023 is supported by the Ministry of Tourism and Creative Economy of The Republic of Indonesia, as well as the cultural affairs departments of France (Institut Français Indonésie), The Netherlands (Erasmus Huis), and Spain (Instituto Cervantes).
Get your tickets for Ubud Village Jazz Festival 2023 online now: Buy Tickets
Stay up to date: @ubudvillagejazzfestival | ubudvillagejazzfestival.com