Ubud welcomes a new dining and leisure destination tucked amidst the famed terraced rice fields of Tegallalang with the opening of Cretya Lite. This new attraction invites guests to take in the stunning valley scenes whilst enjoying a range of activities, services and of course a great selection of food and drinks.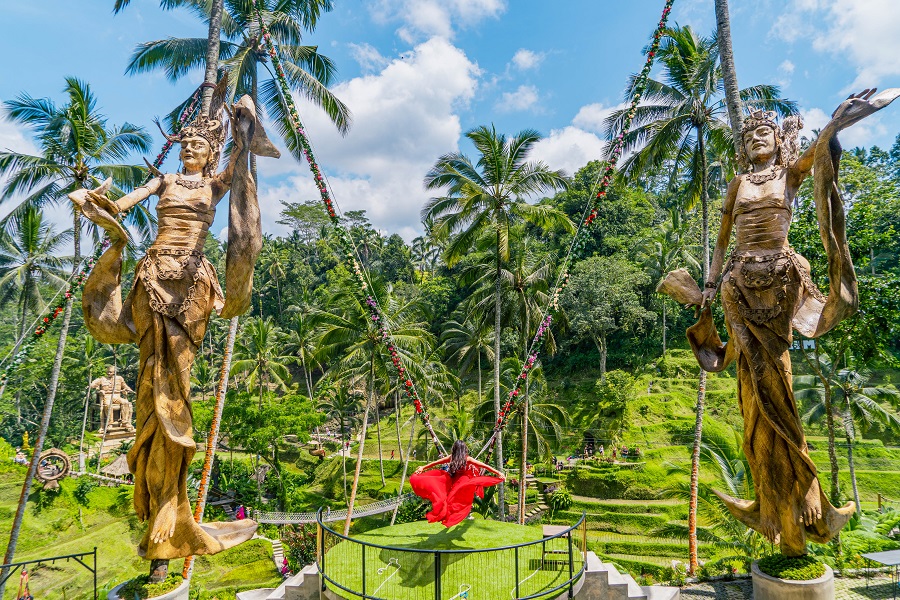 Located in Tegallalang, 20 minutes away from Central Ubud, the newly-opened Cretya Lite is part of Alas Harum, one of Ubud's most popular destinations, where visitors not only come to marvel at the landscape but enjoy various thrills including the zip line, swing, sky bike and Luwak coffee-making.
Stepping into the new venue, Cretya Lite welcomes guests to its cascading setting and striking entrance, where a unique angel swing made from woven bamboo handcrafted by local artisans becomes the centrepiece of the venue. The venue has been designed with a blend of traditional and contemporary elements that blend local and international elements.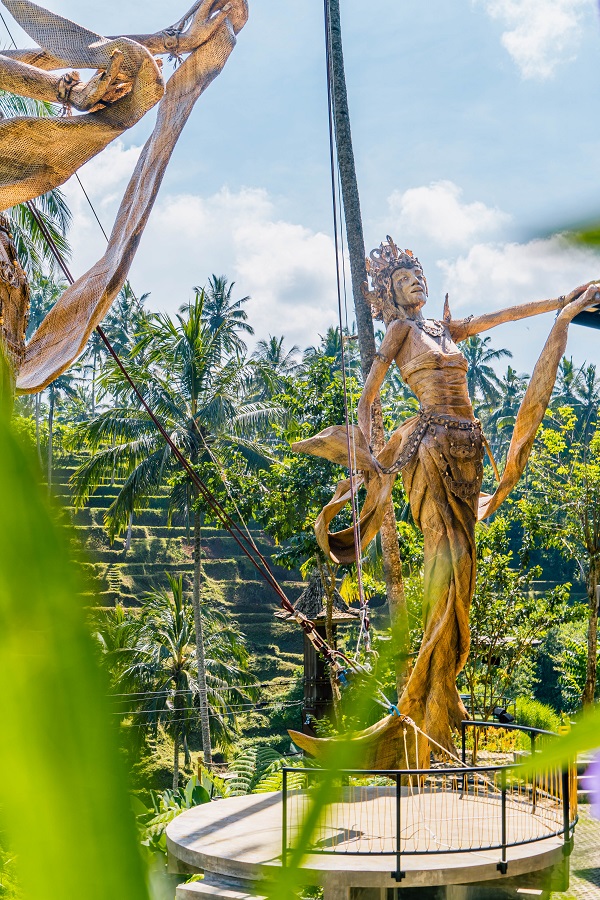 The venue serves up an eclectic array of Indonesian and Asian cuisine along with delectable desserts, prepared and crafted using high-quality ingredients sourced locally from farmers across the island.
Whether you're looking to share light bites or indulge in full meals, Cretya Lite's menu offers varieties of Small Plates including Gado Gado, Vietnamese Spring Roll and Tuna Tataki; Sushi & Sashimi offering the likes of Salmon Aburi Roll and Cretya Roll; Soups & Noodles such as Tonkotsu Ramen, Soup Iga Sapi and Pad Thai Noodles; and Satay selections including Sate Maranggi and Yakitori.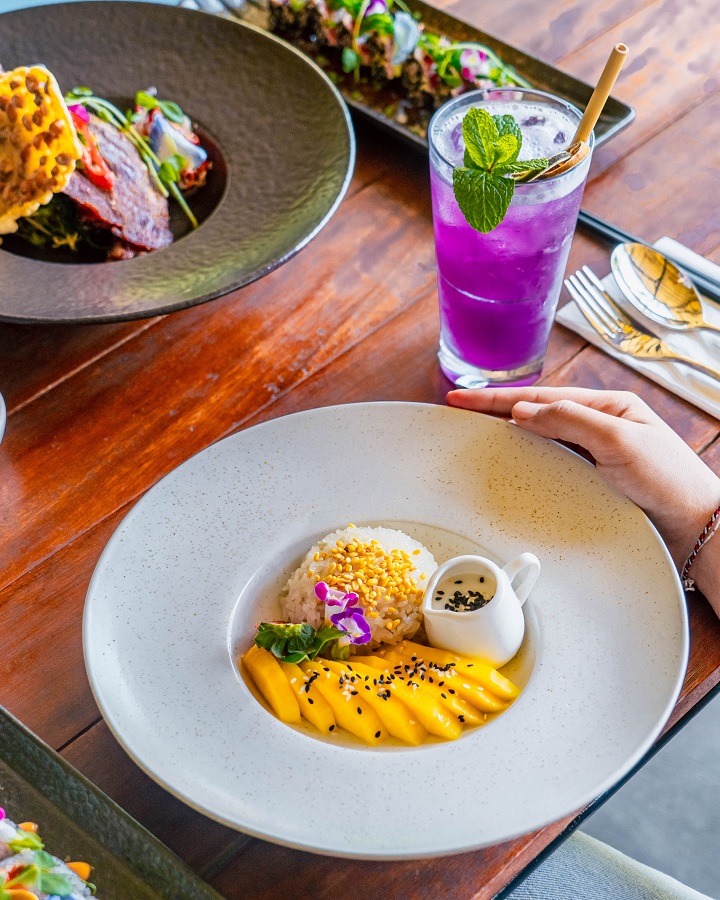 For the Main Courses, the menu features dishes such as Salmon Teriyaki, Bebek Goreng Cretya, Sweet and Sour Grouper, Iga Babi "Sambal Madu", Nasi Goreng Bumbu Bali, Thai Green Curry and Indian Butter Chicken Roti Canai. They also offer Rice Bowls such as Kung Pao, Salted Egg Prawn, Salmon Poke, Beef Bulgogi and more.  Cleanse your palate with a variety of Desserts such as Pandan Crème Brulee, Es Campur, Mango Sticky Rice and Klappertaart.
Additionally, Cretya Lite has an extensive beverage menu serving all-day cocktails, beers and spirits alongside a vast range of healthy drinks, coffee and tea.
Cretya Lite is open daily from 9am to 8pm.
For more information and reservations, please contact +62 812 3802 1174 or follow their Instagram @cretyalite
Cretya Lite
Alas Harum, Jl. Raya Tegallalang, Gianyar
+62 812 3802 1174
@cretyalite